Achillo Train Achillies Tendon Support
View 1 question about Achillo Train Achillies Tendon Support
Achillo Train Achillies Tendon Support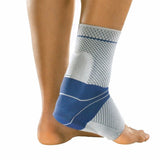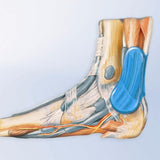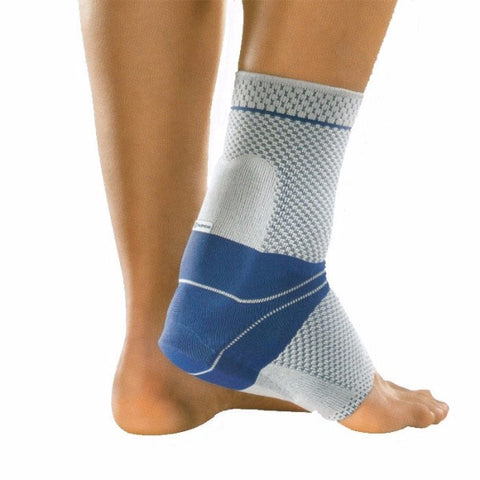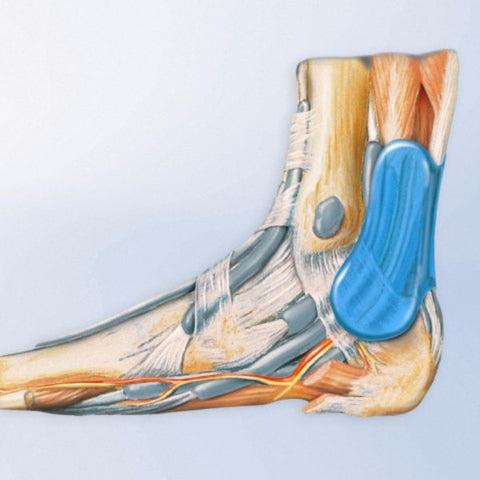 Free Shipping
Product Specialist
Lifetime Phone Support
Financing Options
Need Help?
Talk to one of our Experts!
Overview
The Achillo train by Bauerfeind was designed to to treat pain or inflammation in the Achilles tendon. Your Achilles tendon is can become inflamed causing you experience pain this happens for a number of reason but can be due to a strain, or sprain. The AchilloTrain active support helps to relieve the Achilles tendon without restricting your mobility. It works by using an anatomically contoured insert pad which produces a massaging effect, which helps to stiumlate blood flow to the surrounding tissue.  A padded heel cushion helps relieve the pressure you place onyour Achilles tendon. 
What Makes It Different
The Achillo Train uses a three-fold therapeutic effect in order to effectively relieve your Achilles pain:
the support alleviates pain by activating the musculature.

A 

therapeutic

 pad running along the Achilles tendon distributes the pressure uniformly but does not effect the supports comfort while wearing.

The massage effect stimulates the blood flow and helps to reduce edemas.
The Achillo Train uses Bauerfeinds specialty knit fabric which is lightweight, breathable, and stretchy.The breathable material prevents the accumulation of moisture underneath your foot and ankle keeping you cool and dry all day long. 
Product Features:
Increases activity
Provides ankle compression
Decrease anti-inflammatory medications
Decreases ankle pain symptoms
Reduce ankle swelling
Improve quality of life
Covered by Insurance
Insurance Code A4466
Indication of Use
Achilles Tendonitis
Ankle pain and/or swelling
Haglund's Deformity
Post Achilles rupture