Transfer Benches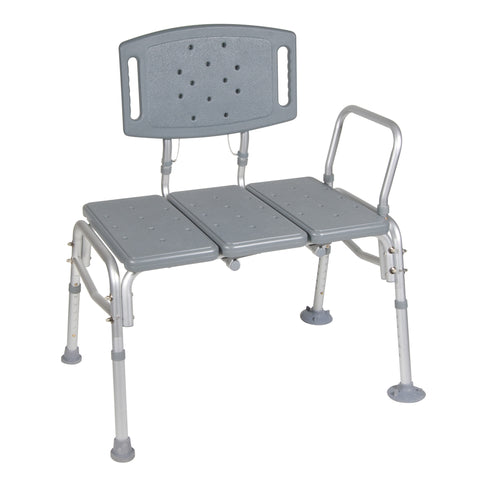 This heavy duty plastic transfer bench by Drive Medical is built extra strong...
At CSA Medical Supply we carry a complete line of transfer benches. Whether you need a padded transfer bench for your shower or a sliding transfer bench for the tub we have you covered. We carry transfer benches from industry leading manufacturers such as Drive Medical, Roscoe Medical, and Invacare. Need help choosing the right Transfer Bench for you or your loved one fee speak to one of our medical equipment experts today. 
Choosing The Correct Transfer Bench
With some many different transfer benches available it may be overwhelming at first to choose the right transfer bench for you or your loved one. When selecting a transfer bench it is essential you keep these four things in mind.