GenuTrain® OA Orthosis for compression and unloading of the knee joint
View product questions & answers
GenuTrain® OA Orthosis for compression and unloading of the knee joint.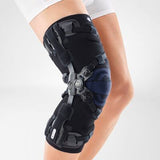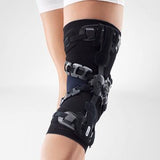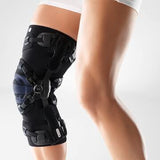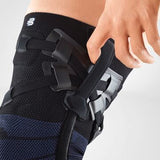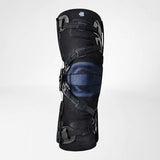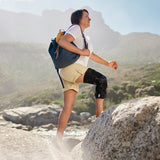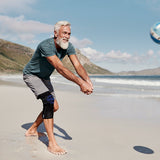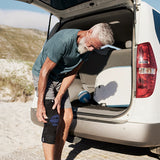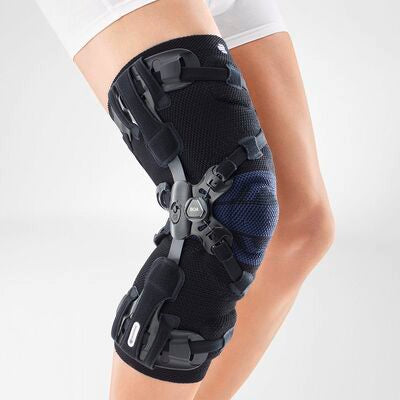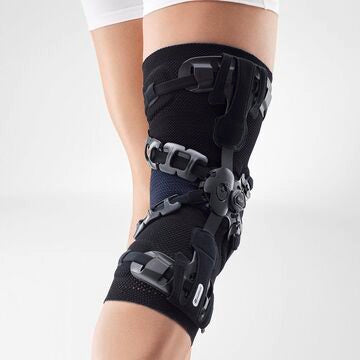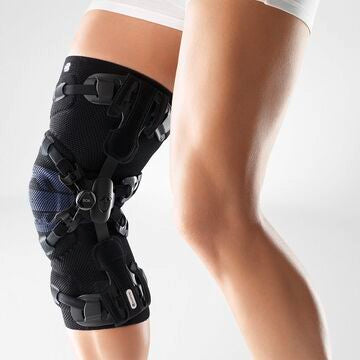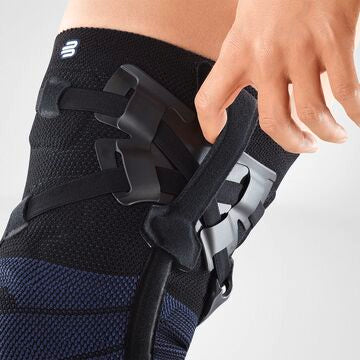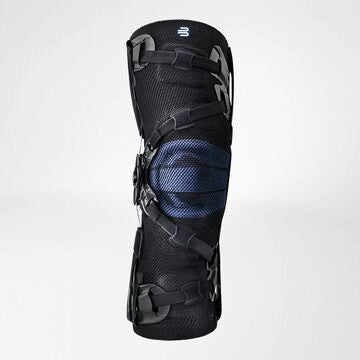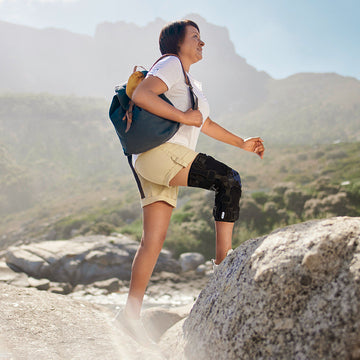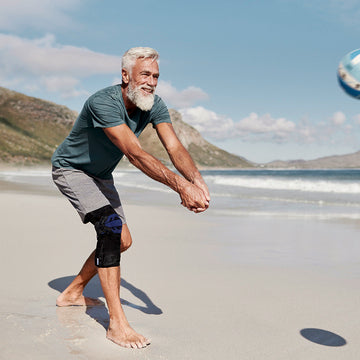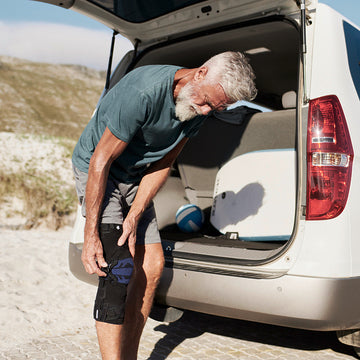 Free Shipping
Product Specialist
Lifetime Phone Support
Financing Options
Need Help?
Talk to one of our Experts!
DESCRIPTION
GenuTrain OA with its innovative unloading system, relieves the lateral or medial compartment of the knee based on the 3-point principle. The unloading relief is easily adjustable with the Boa Fit-System.
A low-profile and light weight design, combined with 3D AirKnit compression support, allows for unparalleled relief, joint control and all day wearing comfort.
FEATURES
INNOVATIVE UNLOADING SYSTEM

Adjustable power-8 strap system and stabilizing hinge provide relief (3-point-principle)

COMPRESSION AIR KNIT

Compression knit for improved proprioception,

Extra soft popliteal area,

Anatomically contoured for perfect fit,

Latex-free

BOA® FIT-SYSTEM

Easy adjustable unloading relief during activity

 

TOOLFREE ADJUSTMENT

Hinge automatically adjusts to leg shape (varus/valgus) and allows for flexion and extention control

 

EXCELLENT WEARING COMFORT

Lightweight, low profile design,

Extra breathable 3D Airknit,

Strap free popliteal area for pressure free bending zone,

Easy and secure donning and doffing with ergonomic finger loops

 

L1843/L1851 PDAC verified*

Limited inventory required due to design allowing for medial and lateral OA relief

INDICATIONS

Osteoarthritis
Osteoarthritis of the knee
Instability
Meniscus injuries
Medial osteoarthritis of the knee
Varus and valgus osteoarthritis of the knee
Varus osteoarthritis
Valgus osteoarthritis of the knee
Osteoarthritis of the lateral compartment of the knee
Post-operative
Cartilage transplant
Non-surgical treatment
4 5 Order number Circumfer. 63/ 4 "above knee 15¾-18½ 18½-20½ 20½-22¾ 22½-25½ 23½-28¼ Circumfer. 17 cm above knee 40-47 47-52 52- 58 57-65 60-72 12141650070+0° Circumfer. 6" below knee 11-13½ 13½ -15¼ 15¼ -17 17 -18 18-19¾ Circumfer. 15 cm below knee 28-34 34-39 39-43 43-46 46-50 +6 = right, +7 = left, °= size 6" 6¾" G
HPC: L1851