Bauerfeind VenoTrain Business compression stocking
View product questions & answers
Bauerfeind VenoTrain Business compression stocking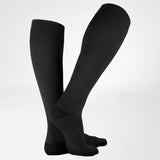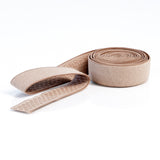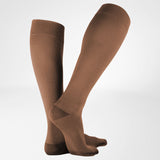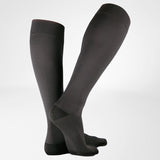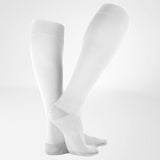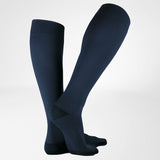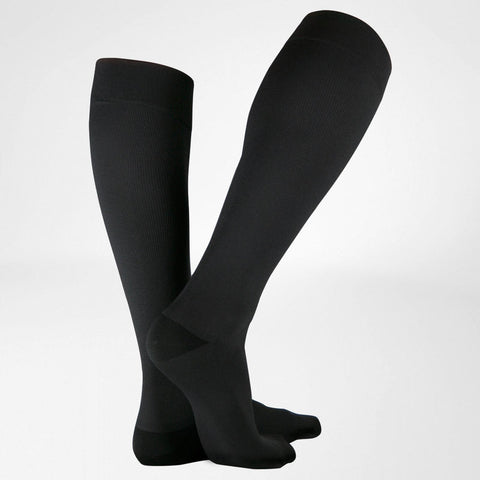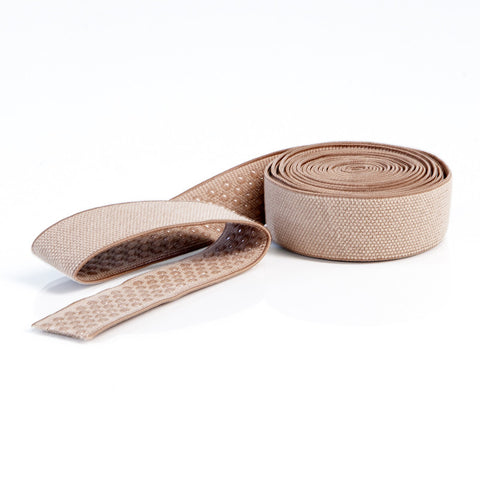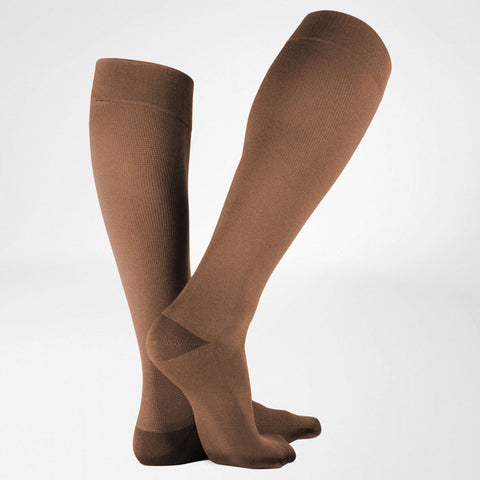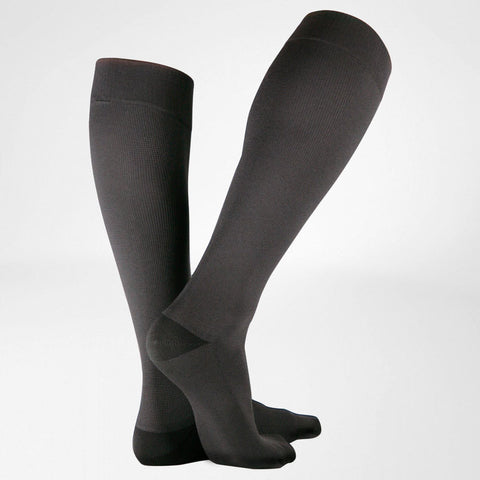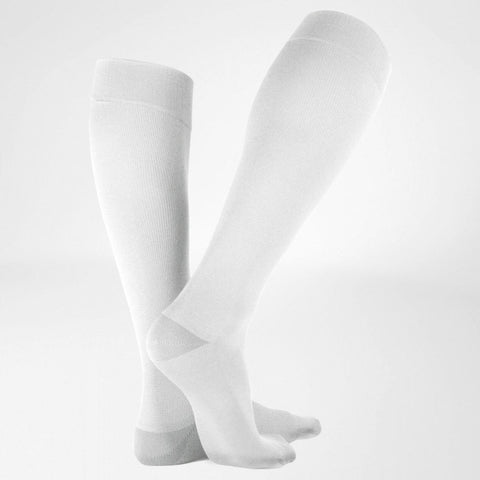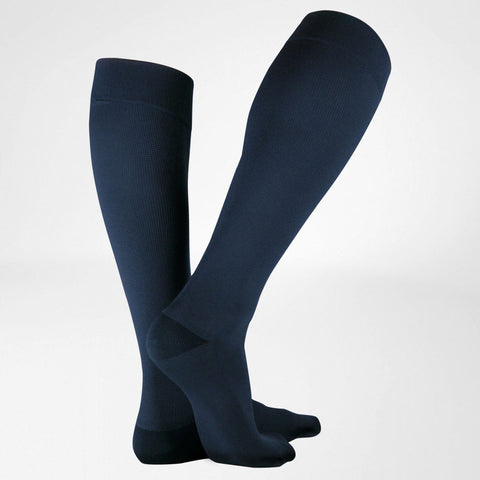 Free Shipping
Product Specialist
Lifetime Phone Support
Financing Options
Need Help?
Talk to one of our Experts!
The VenoTrain business compression stocking is designed specifically for the requirements of men and women who spend a lot of time sitting down, standing up, or traveling. The stocking scores highly with its excellent wearing comfort: the Tactel sports fiber wicks moisture away from the skin, the high-elasticity LYCRA soft threads make it easy to put on, and the cotton lining is particularly smooth and kind on the skin.
The wearing comfort is further enhanced with a broad, comfortable calf band and comfort heel, as well as a reinforced sole with Timbrelle high-tech fiber for a fresh and healthy foot climate. Visually, the VenoTrain business is no different from a normal sock: with a discreet yet classic ribbed look available in black, graphite, navy, and terra as well as in white for physicians it is the ideal support for healthy veins at work and while traveling.
VenoTrain business is available in the compression classes 1 and 2, offers significant relief for the legs, and stimulates the circulation. The compression stocking is indicated for use with mild to medium vein problems, and helps prevent thrombosis.
FEATURESAnkle Braces
Premium-quality knee-high stocking with classic and discreet ribbed structure
Innovative mix of materials
Reinforced sole
Timbrelle high-tech fiber for long-lasting freshness around the foot