BAUERFEIND GenuTrain® S Pro Active support for improved lateral stabil
View product questions & answers
BAUERFEIND GenuTrain® S Pro Active support for improved lateral stability with adjustable hinges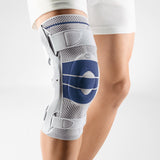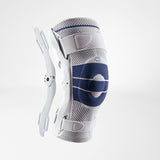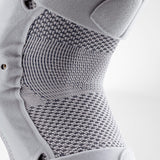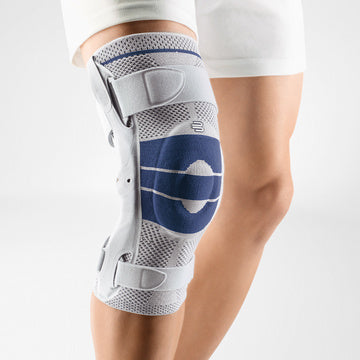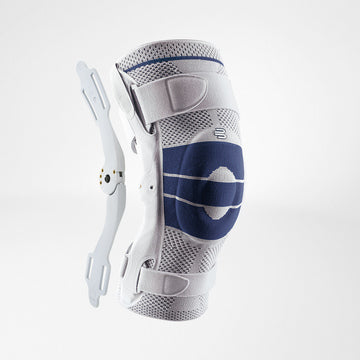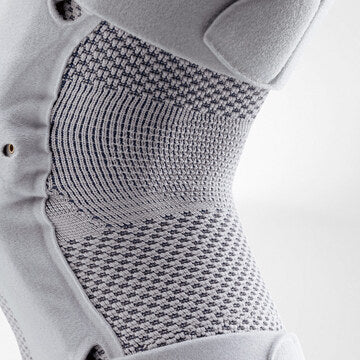 Free Shipping
Product Specialist
Lifetime Phone Support
Financing Options
Need Help?
Talk to one of our Experts!
DESCRIPTION
The GenuTrain S Pro knee brace adds mechanical stability to the joint. The brace stabilizes the knee with two adjustable hinges which are integrated medially and laterally. Depending on the indication the hinge can be blocked out to limit movement during rehabilitation.
FEATURES
Three-dimensional Train active knit provides medical grade compression to reduce swelling and promote joint stabilization
Anatomically contoured sidebars attach directly to the straps for increased stabilizing effect
Hinges can be restricted at 30°, 60° or 90° flexion and 20° extension
Sidebars are heat-moldable if customization is needed
Viscoelastic insert surrounds the patella and facilitates correct positioning and pain reduction
Knit and insert work together to stimulate proprioception
Right and left specific for optimal fit
Ideal for active lifestyle and athletic use

Code L1832/1833 Approved*

* Suggested codes are based on approved coding from PDAC as of 12/17. It is the responsibility of the provider to determine the appropriate billing code, as well as, whether the use of a product complies with medical necessity and other documentation requirements of the payer.