Bauerfeind GenuTrain Knee Support
View product questions & answers
Bauerfeind GenuTrain Knee Support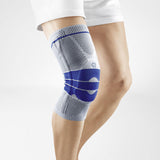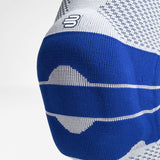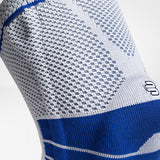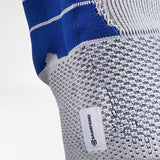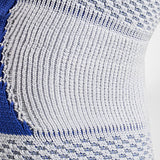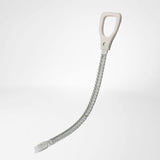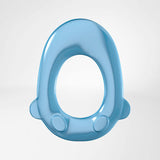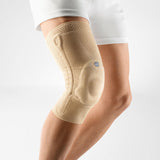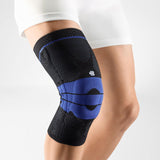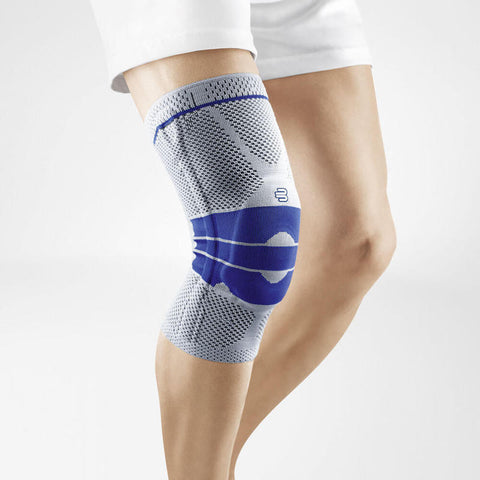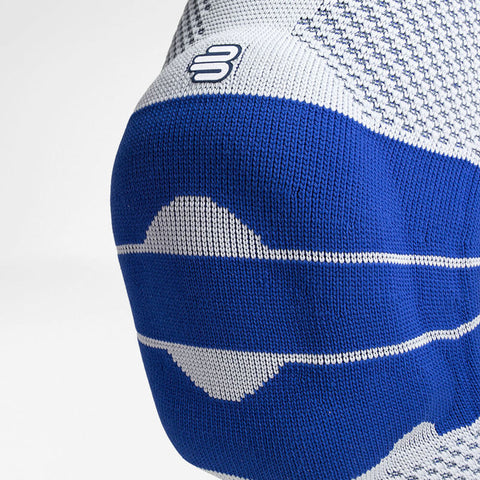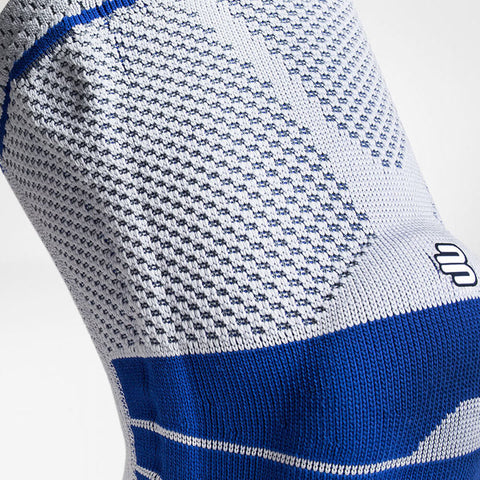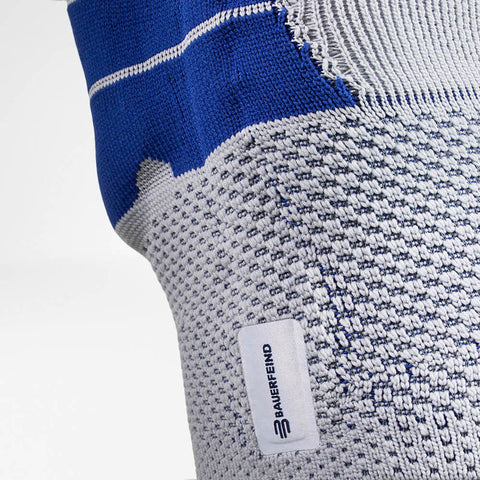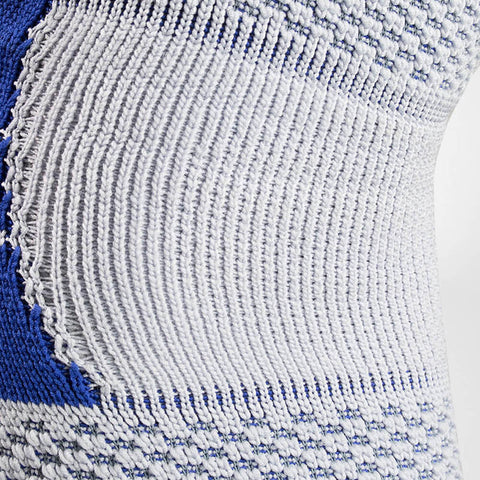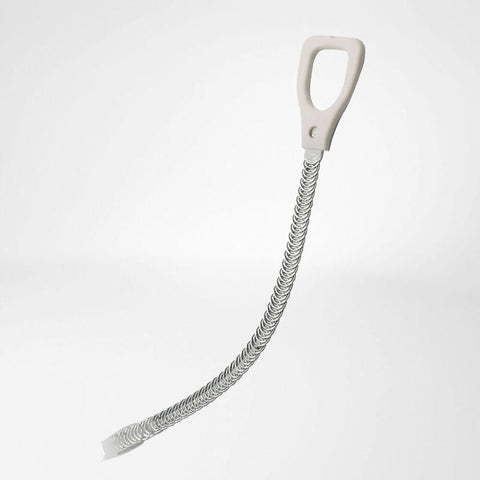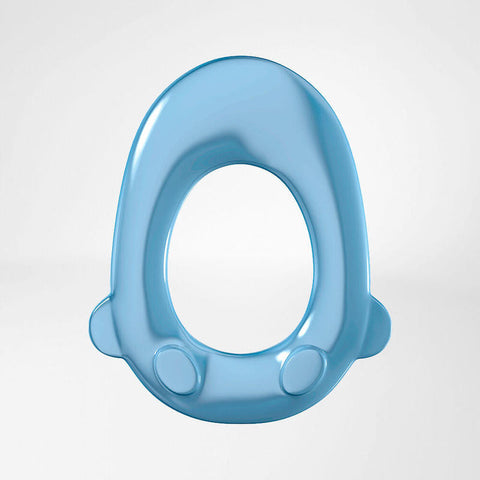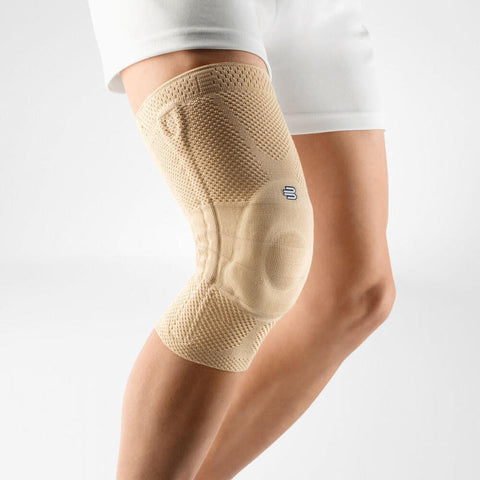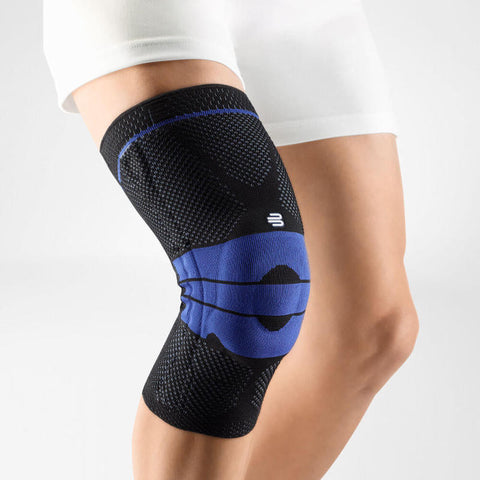 Free Shipping
Product Specialist
Lifetime Phone Support
Financing Options
Need Help?
Talk to one of our Experts!
Whether you are a serious athlete, an active person who doesn't want pain or injury to interfere with the things you love to do or a worker recovering from an injury, GenuTrain knee brace is for you. The GenuTrain Knee Support help you regain mobility, ease pain, stimulate healing, and ensure that any swelling subsides quickly.
Why We Like It
The GenuTrain's sleek lightweight design gives you maximum support without slowing you down. The GenuTrain is the perfect knee support for athletes that need to wear a knee brace while recovery from injury, or as a precautionary measure but do not want there range of motion limited. It's the perfect knee brace for high impact sports like wrestling, BJJ, and basketball.
What Makes It Different
The effectiveness of GenuTrain is largely because of Bauerfeind's innovative   viscoelastic Omega pad. The Omega pad surrounds the kneecap and protects bony projections against pressure peaks. With its two lateral wings, the Omega pad also reaches the joint space of the knee and alleviates pain in the menisci. Its pad and compression knit comfortably massage's the soft tissue during movement. This effectively reduces pain and speeds up the absorption of edemas and effusions with intermittent compression. 
FEATURES
Stabilizes the knee joint
Relieves the kneecap and reduces pain
Promotes the absorption of edema and effusions
Integrated donning aids
Special anatomical fit and integrated donning aids
STRUCTURE
Donning aid – Makes it easier to put on
Soft hollow of the knee – Enhanced wearing comfort
Three-dimensional Train active knit – For the ideal fit and optimal neuromuscular joint stabilization
Omega pad – Improves neuromuscular joint stabilization
Meniscus wings – Relieve pain
Hoffa pads – Pressure relief
INDICATIONS
Tendomyopathy
Ligament insertion degeneration
Osteoarthritis
Arthritis
Post-traumatic
Irritation (post-operative)
Irritation (post-traumatic)
Recurrent joint effusion
Feeling of instability