GentleFeed Plus Dual Channel Breast Pump
View product questions & answers
GentleFeed Plus Dual Channel Breast Pump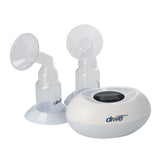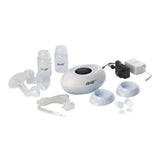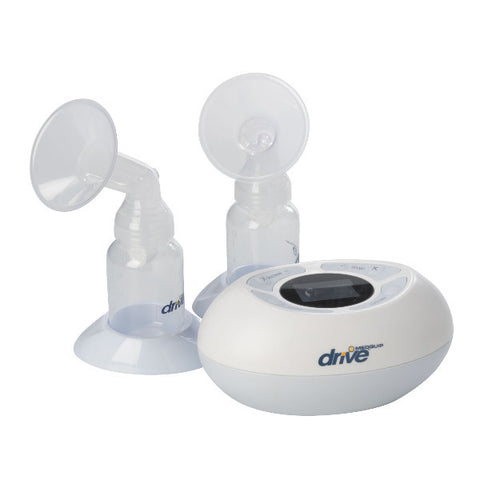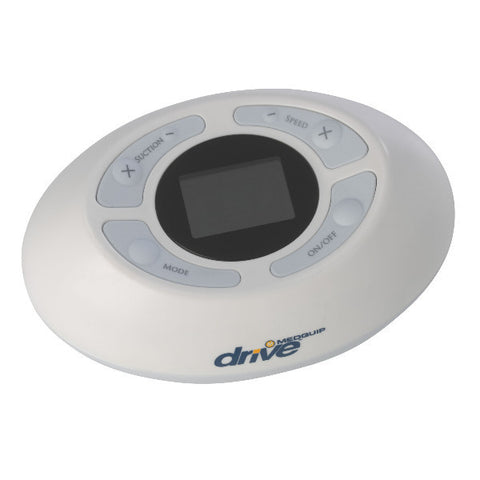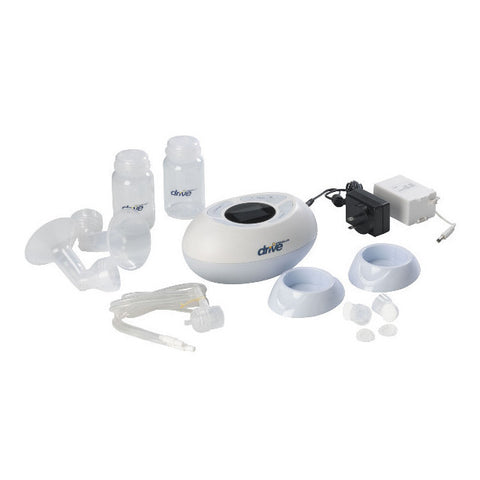 Free Shipping
Product Specialist
Lifetime Phone Support
Financing Options
Need Help?
Talk to one of our Experts!
Not every breast pump is made the same. Some pumps are more convenient than others, especially for mothers that work. Since breast feeding can be painful at times breast pumps shouldn't be uncomfortable when in use. The GentleFeed Plus Dual Channel Breast Pump offers a kinder approach to breast pumping. This device offers a multi-level suction system that mimics how a baby eats naturally.
 Why GentleFeed Is Different
This double electric breast pump can also be used as a single pump and features a digital setup for ease of use. Included with the kit is a bottle feeding adaptor and lidded storage containers. It is also BPA-Free, making it perfectly safe for babies to use whenever needed.
Why We Like It
The gentle feed breast pump has convenience with portability due to its lightweight design, making it ideal for use after delivery when lifting requirements cannot exceed more than ten pounds. The pump is very quiet so you can pump discreetly when needed and there's even a little bag to tote it around in that won't draw unwanted attention.
What To Know Before Buying
It should be noted that this electric breast pump can be powered by four "AA" batteries for use when away from home but it can also be plugged in with the A/C adaptor that's included in the kit. The pump also has 28 different pumping options which offer complete flexibility. Simply browse to find the setting that works best for your feeding situation.
Under the Affordable Care Act The Gentle Feed breast pump is covered by most insurances including both medicaid, and private insurances so there is no out of pocket expense to you. 
Features and Benefits
Highly efficient in expressing breast milk
Simple button operation and clear LCD screen to display pumping state
Easy to assemble and clean
Choose from single or double pumping
Choice of Stimulation or Expression modes
Control suction and speed to suit your comfort level with a total of 28 pumping state options
Piston Pump System imitates baby's sucking rhythm
Comfortable and painless while pumping
Silent for discreet pumping
Bisphenol A (BPA) Free
Includes two soft silicone cushion breast cups
Anti-backflow system prevents milk from entering motor
Includes bottle feeding adapter kit and storage containers with lids
May be powered with four AA Alkaline batteries or the included A/C power supply
Comes with convenient carrying bag
Product Specifications
Actual Product Weight: 1.65 lbs
Batteries: 4 - AA
Overall Product Height: 4"
Overall Product Length: 8"
Overall Product Width: 6"
Power Requirements: 9V AC
Primary Product Color: Gray
Primary Product Material: Plastic
Warranty: 1 Year Limited
Attention Your Breast Pump May Be Covered By Your Insurance:
Recent US federal government legislation helps make breastfeeding more accessible to mothers and babies. Under the Patient Protection and Affordable Care Act, most health insurance plans are required to provide breastfeeding equipment and counseling for pregnant and nursing women. The Act also eliminates cost sharing for these services under many plans. Each health care insurance plan determines their specific lactation support and services, breast pumps and supplies, and method of delivery. As a licensed Durable Medical Equipment Provider, and Home Medical Equipment Provider CSA Medical is able to bill your medical insurance for breast pumps. Please call for more information to see if your breast pump is covered.