View product questions & answers
Aspen Contour LSO Complete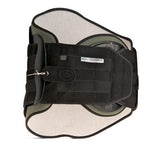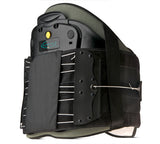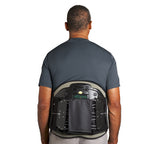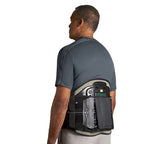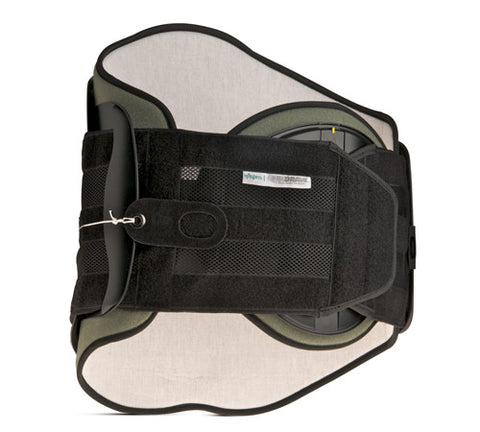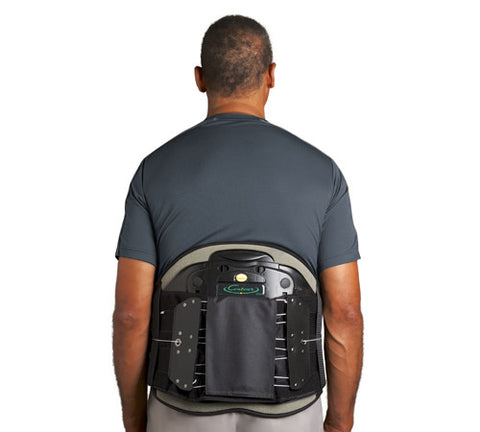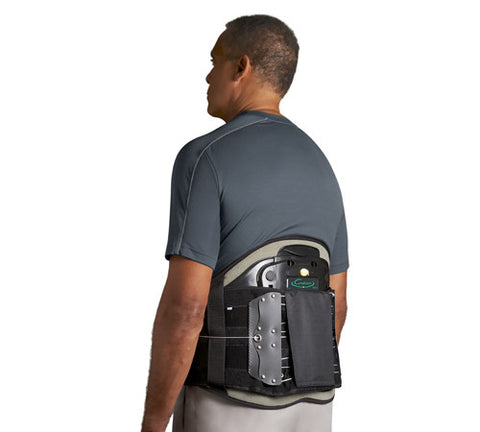 Free Shipping
Product Specialist
Lifetime Phone Support
Financing Options
Need Help?
Talk to one of our Experts!
The Aspen Contour LSO is the latest technology for restricting motion in the lumbar spine. The brace is effective and comfortable, using the patented QuikDraw technology with Rigid Anterior Panel (RAP) as the platform for providing both compression and support. Specifically designed with the progression of patient care in mind, the Contour LSO is a multiple orthotic system, which can be stepped down to the proven QuikDraw RAP
Aspen Contour LSO Features
Includes back panel, adjustable side panels, a removable abdominal panel, and a Quikdraw corset for complete support.
Modular orthotic "step-down" design offers maximum to mild support.
Easy for patients to apply and fit.
Provides a rigid layer of support for the patient. depending on the lumbar motion restriction needed.
Available with a 12" or a 15" back panel height design..
Available in five sizes 
The Aspen Contour LSO may be used treat:
Chronic or acute low back pain
Deconditioned trunk musculature
Multiple level disc herniations
Degenerative changes (arthritis)
Compression fracture
Sciatica
Post operative support
Post laminectomy syndrome
Decompressive procedures
Degenerative disc disease
Bulging or herniated disc
Fracture management
Spondylolisthesis
IDET procedure
Spinal stenosis
Sprain / strain
Facet syndrome
SI dysfunction
Radiculopathy
Spondylosis
Severe DJD
Sacrolitis
Injections
Warranty Information for the LiteRider PTC
Golden Technologies Limited Lifetime Warranty
If you have a problem with your scooter or power wheelchair, simply call one of our expert customer service representatives, and they will arrange for an authorized technician to diagnose/repair your scooter or power wheelchair. Spinlife.com will have the parts shipped directly to the technician, or your residence – free of charge. Every effort will be made to return your mobility equipment to working condition in the shortest time possible.
The following parts will be repaired or replaced at our discretion, free of charge, for the following allowable time periods from the date of purchase.
Lifetime:

Frame
2 Years:

Drive Train
1 Year:



Motor/Electronics
6 Months:

Batteries (Covered by the battery manufacturer, not Golden Technologies)
All of the previous parts are covered for defect in material and/or workmanship. Any abuse or intentional misuse of the scooter will void the warranty.
More Information on the LiteRider PTC
| Size | Waist Size | Men's Pant Size | Women's Pant Size |
| --- | --- | --- | --- |
| S | 26-32 inches | 26-30 inches | 2-4 |
| M | 29-32 inches | 30-34 inches | 6-10 |
| L | 33-35 inches | 34-38 inches | 12-16 |
| XL | 36-38 inches | 38-44 inches | 18-22 |
| XXL | 39-41 inches | 44 to 54 inches | 24-34 |
Measurements Around The Waist