InTENSity Select Combo With 4 waveforms TENS/EMS/IF/Micro
View product questions & answers
InTENSity Select Combo With 4 waveforms TENS/EMS/IF/Micro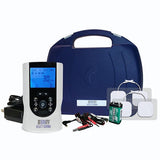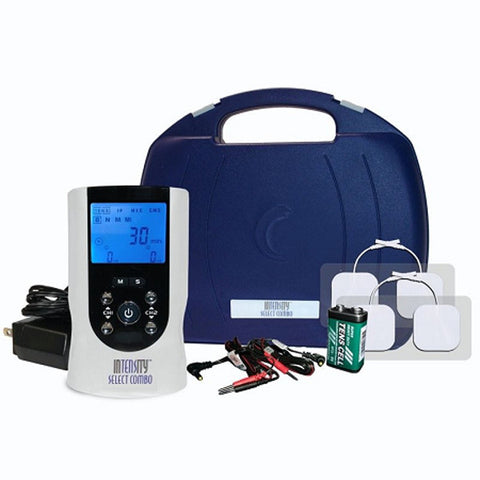 Free Shipping
Product Specialist
Lifetime Phone Support
Financing Options
Need Help?
Talk to one of our Experts!
The InTENSity Select Combo is a powerful, easy-to-use portable electrotherapy device. Complete with four waveforms, the unit gives you and your patients the flexibility to treat a variety of musculoskeletal issues. With a strong current of 105 mA, this innovative device combines TENS, EMS, Interferential and Microcurrent and comes complete with an AC adaptor ensuring you always have power to the device when traveling.
InTENSity Select Combo Features:
Simple-to-operate, portable electrotherapy device for pain management
Four waveforms, TENS, EMS, Interferential and Microcurrent
Comes complete with carrying case, two sets of lead wires, 9-volt battery, AC adaptor, manual and pack of four self-adhesive reusable electrodes
Power Source: Standard 9-volt battery or AC adaptor
Dimensions: 4.5" x 2.55" x 0.9"
Weight: 0.28 lb. with battery
One year warranty
Insurance:
The InTENsity Select Combo may be covered by your insurance. For more information about whether your tens unit will be covered please contact us and one of our medical supply experts will be happy to assist you.