LumboTrain Lady Lower Back Support
View product questions & answers
Bauerfeind LumboTrain Lady Lower Back Support For Women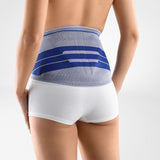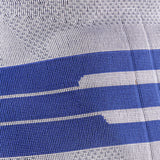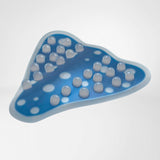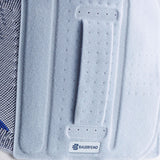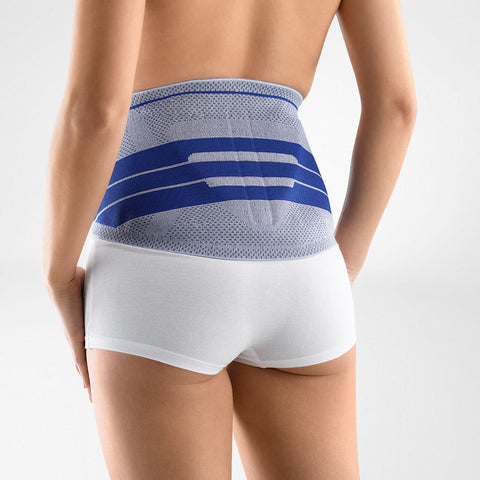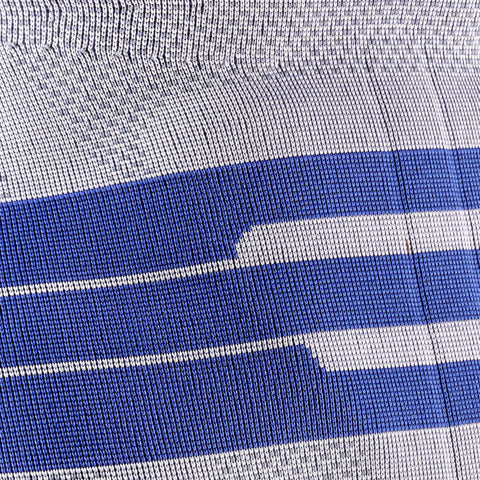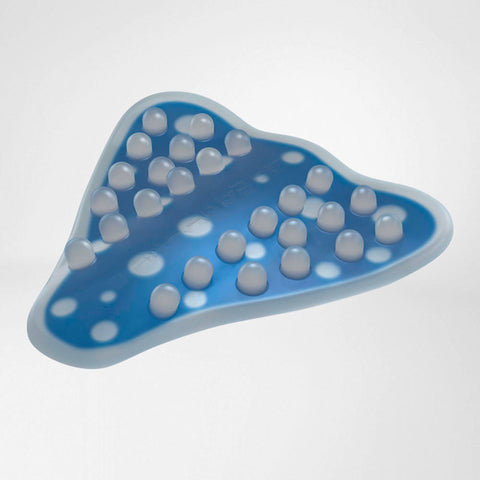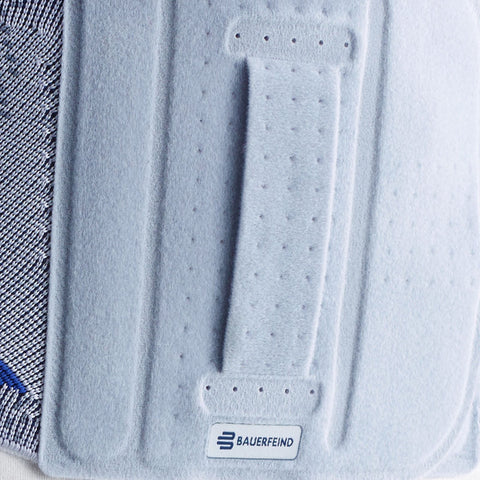 Free Shipping
Product Specialist
Lifetime Phone Support
Financing Options
Need Help?
Talk to one of our Experts!
The LumboTrain Lady back support stabilizes the lumbar spine and is designed specifically for the female body with its slimmer waistline. The compression knit fabric comfortably wraps around the torso and helps straighten the back and improve posture. Which helps to reduce lower back pain.
The intermittent compression of the knitted fabric creates a pain relieving massage during movement. Its triangular, viscoelastic back pad further enhances the massage effect. With 26 nubs, it massages the typical pain areas in the lumbar region. This alleviates pain and relieves muscle tension. Circulation is stimulated, and the local metabolism is improved. The stabilizing trunk muscles are activated for additional harmonized muscle control.
The breathable, moisture-regulating knit of the LumboTrain Lady has particularly elastic edges to prevent the support from constricting. Its anatomical shape is designed specifically for the female form, and guarantees a secure hold and high wearing comfort. The same applies for the breathable Velcro fastening on the stomach. LumboTrain Lady is easy to put on and take off using the practical hand straps. It is almost invisible under clothing.
FEATURES
Stabilizes the lumbar spine
Alleviates lower back pain
Relieves tension
Activates the trunk muscles
Fitted to the female form
STRUCTURE
Reduced pressure at the edges – prevents constriction
High elasticity – adapts to every movement and makes the support extremely
Specifically designed for women
Hand straps – make the support easy to put on
Breathable Train active knit – gentle on the skin and extremely comfortable to wear
Three-dimensional Train active knit relieves and – gently straightens the lumbar spine
Viscoelastic pad with frictional nubs – supports the stabilization of the lumbar spine and reduces pain
INDICATIONS
Low back pain (acute)
Degeneration of the spine
Muscular insufficiency of the spine
Discectomy
Prolapse (conservative)