All Terrain KneeRover Pro Steerable Knee Walker
View product questions & answers
PRO ALL TERRAIN KNEE WALKER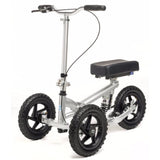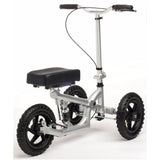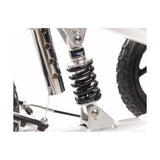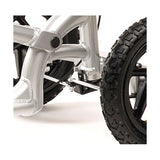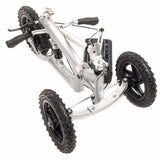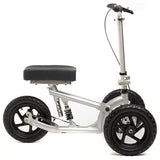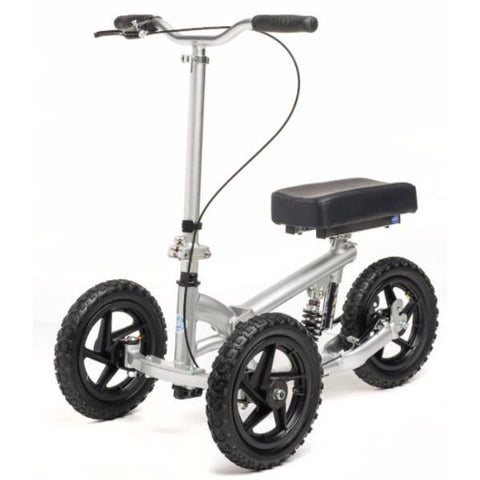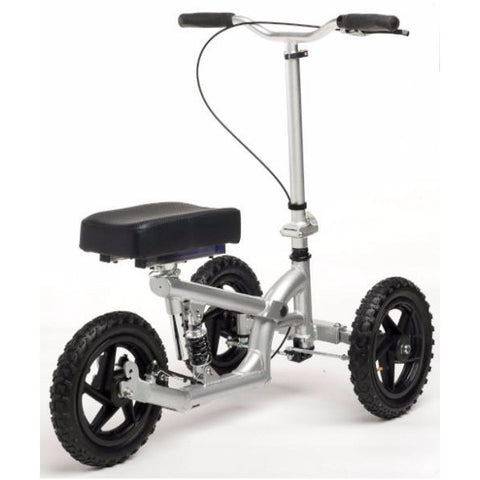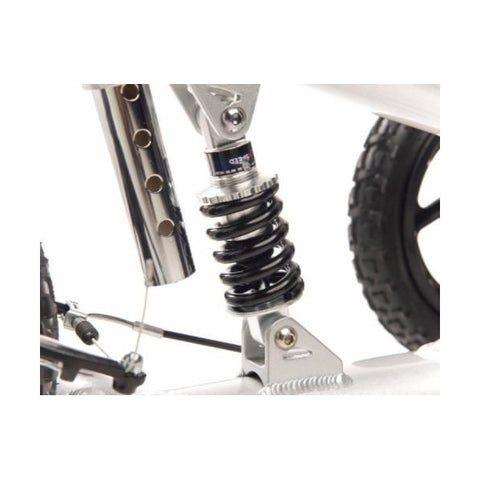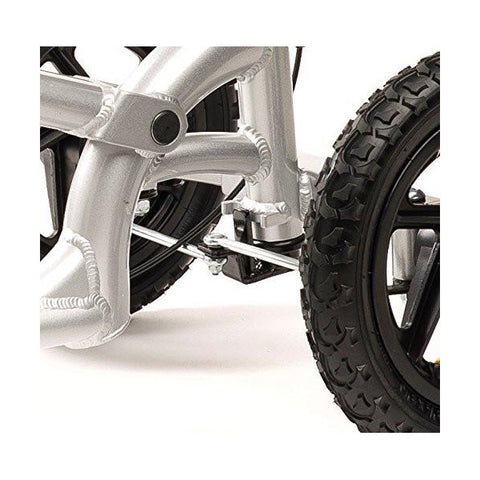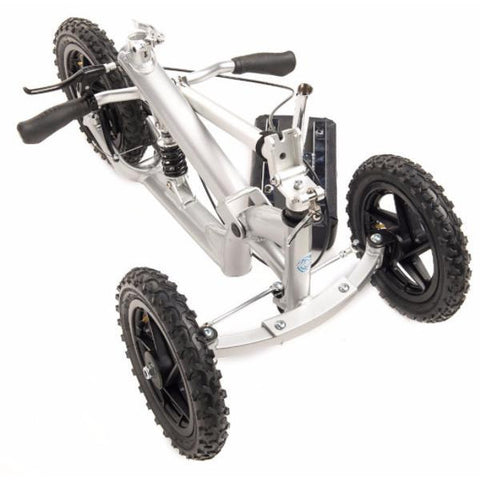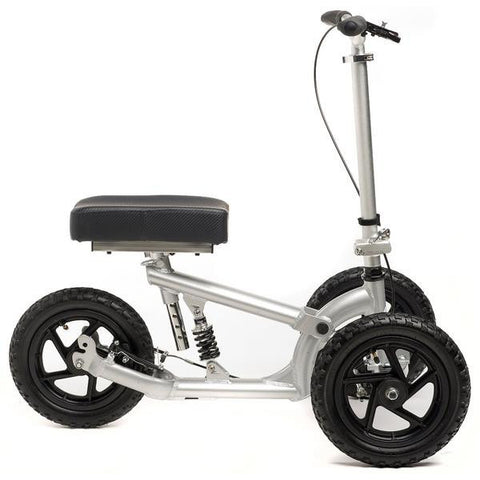 Free Shipping
Product Specialist
Lifetime Phone Support
Financing Options
Need Help?
Talk to one of our Experts!
The All Terrain KneeRover Pro was designed to handle any surface. Made with 12" off-road pneumatic tires this knee walker can handle any terrain you might encounter with ease including grass, gravel dirt, and of course sidewalks.
The KneeRover Pro has a weight capacity of 400 pounds, and is great for individuals who cannot place weight on their foot or ankle due to an injury or surgery. Whether you are at home, at work, on the trail, or on the town, the KneeRover Pro medical scooter will keep you on the move, safely navigating everyday life with ease and adding a little fun along the way.
What Makes It Different
Let's face it most knee walkers on the market today are down right uncomfortable to use. This is mainly because most knee walker's have no shock absorbing system in place, which causes your knee or shin to absorb all the impact. The KneeRover Pro features a revolutionary, patent pending new design which integrates Shock Technology for maximum ride and comfort on any terrain. The shock technology absorbs nearly all the impact that would otherwise be absorbed by your shin or knee. 

Why We Like It
The KneeRover Pro is a blast to ride we tested it on dirt, grass, and gravel and it handled all terrains with flying colors. The shock absorbers make a huge difference especially when going over uneven surfaces. There really is no other Knee Walker on the market today that competes with the KneeRover Pro!
Product Features
400lb
Can be used indoor or outdoors
Strong aluminum frame
Maximum control and maneuverability 
Great alternative to crutches
Ideal for individuals who have suffered a lower leg injury. 
Covered By Insurance
HCPC Code E0147
Product Specifications: 
Color: Metallic Silver 
Product Weight: 27.5 Lbs 
Weight Capacity: 400 lbs 
Overall Length: 36.5" 
Handlebar Height Range: 34" to 43" 
Overall Height w/ handlebar folded and and seat removed: 17.5" 
Knee Support Height Range: 19" - 24" 
Knee pad: 6.75" wide x 12.5" length 
Front Axle Width: 21" 
Rear Clamp Brakes 
Deluxe Backpack Included (15" x 13" x 6")