All Terrain KneeRover Steerable Knee Walker/Scooter
View 1 question & 1 answer about All Terrain KneeRover Steerable Knee Walker/Scooter
All Terrain KneeRover Steerable Knee Walker/Scooter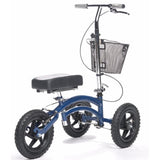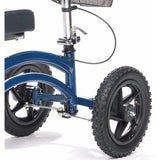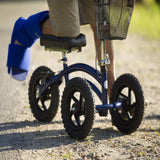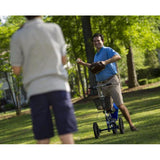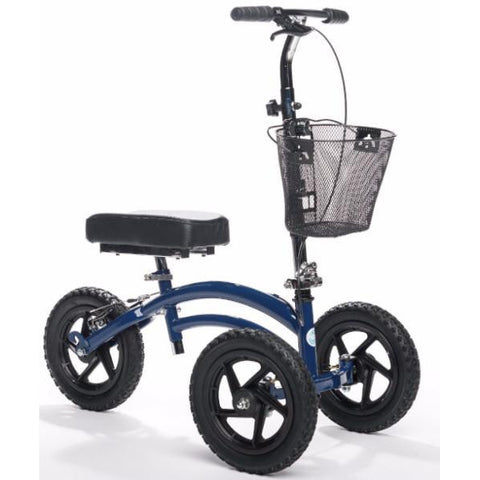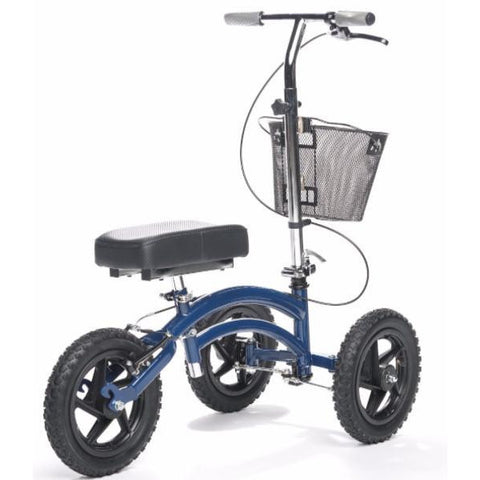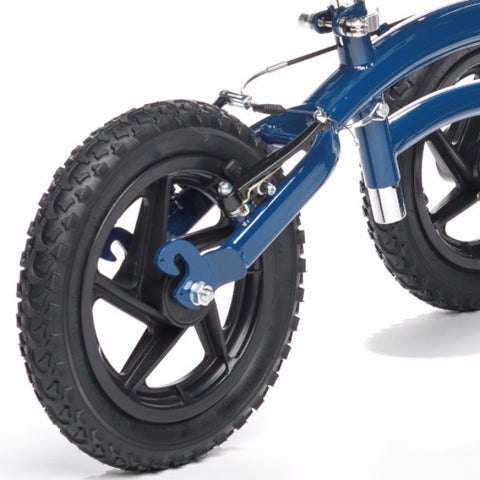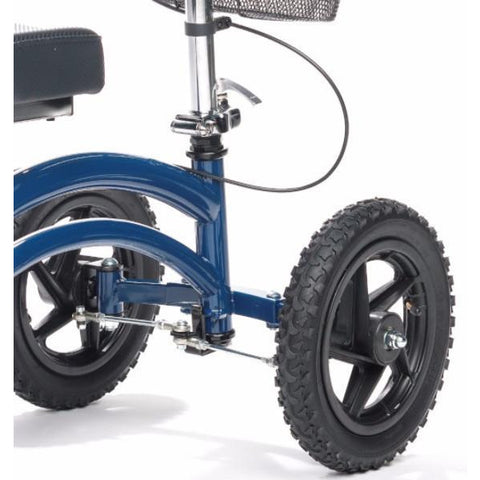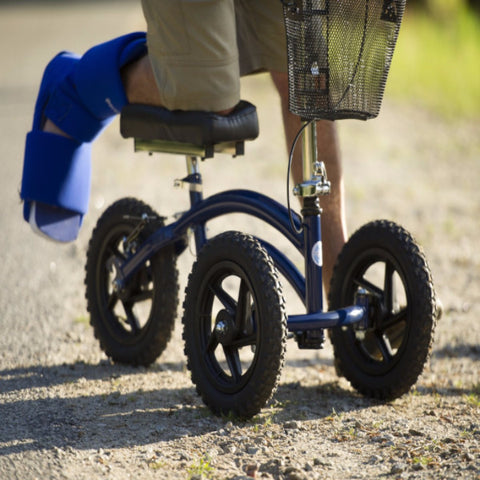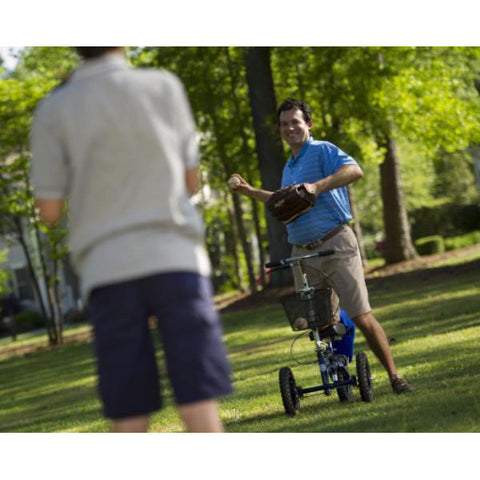 Free Shipping
Product Specialist
Lifetime Phone Support
Financing Options
Need Help?
Talk to one of our Experts!
The All Terrain KneeRover was designed to give individuals who have suffered a lower leg injury to there foot or ankle independence and freedom. Designed to handle any terrain thanks to its large 12" tires and 3" padded knee platform, the All Terrain KneeRover can ride over grass, gravel, and uneven surfaces taking it places that no other wheeled knee walker can go.  

Additionally, the All Terrain KneeRover Knee Walker features tool-free setup and adjustment, along with a hand rim brake. The KneeRover knee walker is equipped with an easy folding mechanism that collapses via a thumb-release lever. You will also receive a FREE basket for storage of your personal belongings. 

Need your knee walker for only a short period of time? At CSA Medical Supply we rent knee walkers on  a month to month basis you can view our rental program here
Product Features:
Adjustable Brake with Parking/Locking Feature
Dual Crossbar Design for Extreme Durability
Features Rear Brake for Smoother, More Consistent Braking
Padded Contoured Comfortable Knee Platform with Easy Folding Mechanism
7.5″ x 12.5″ x 8.25″ Wire Basket is included for convenient storage and transport of your   personal belongings
Leg Compatibility: Left and Right
Knee Rest: 3″ Contoured Molded Foam
Handlebars: Comfort Form 7/8″ Steel
Grips:  Easy Clean Rubber
Setup: Tool Free
Accommodates patient heights 5′ – 6'5″
Product Specifications:
Color: Blue
Product Weight: Only 27 Lbs
Shipped weight: 34 Lbs
Weight Capacity: 400 lbs
Tires: 12″ Air-filled (note: you will need to inflate tires upon receiving the unit)
Overall Length: 35.5″
Overall Height w/ handlebar in lowest position: 34″
Overall Height w/ handlebar in highest position: 46″
Overall Height w/ handlebar folded and seat removed: 19″
Handlebar Adjusted Height Range: 35″ – 47″
3″ Contoured Knee Support Adjusted Height Range: 19″ – 22.5″
Knee pad dimensions: 6.75″ wide x 12.5″ length
Front Axle Width: 21″
Stopping: Rear Brakes