Titan AXS Mid-Wheel Drive Powerchair
View product questions & answers
Titan AXS Mid-Wheel Drive Powerchair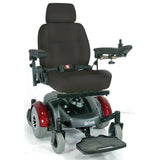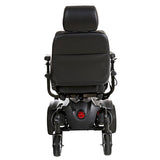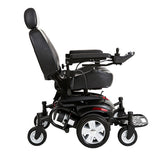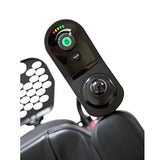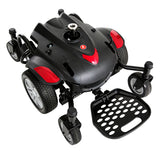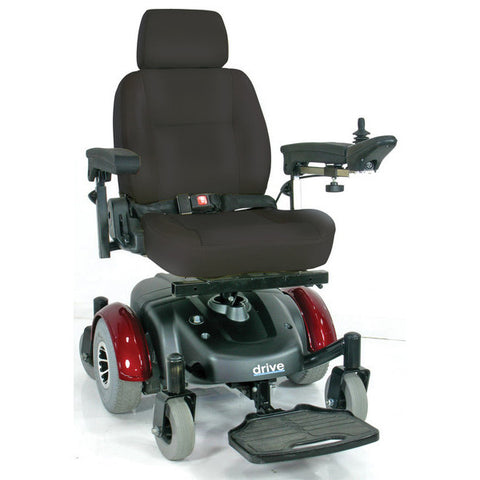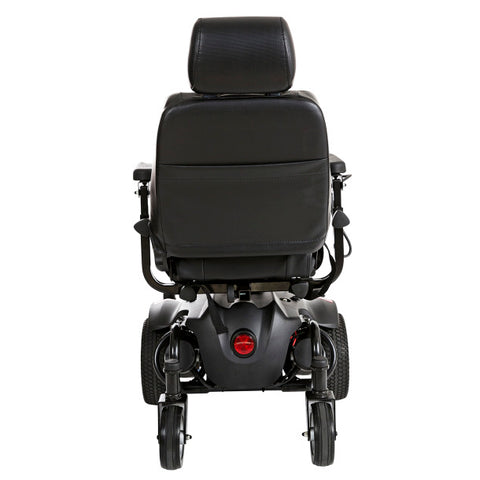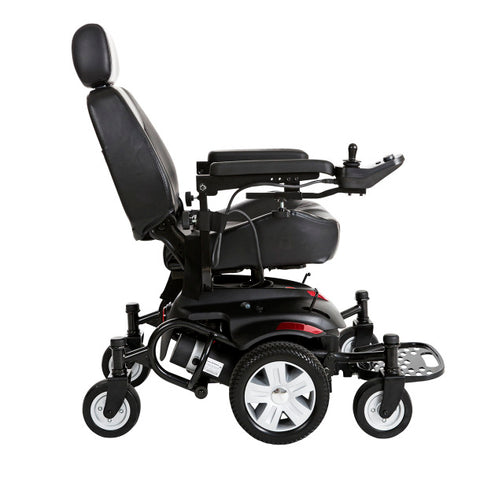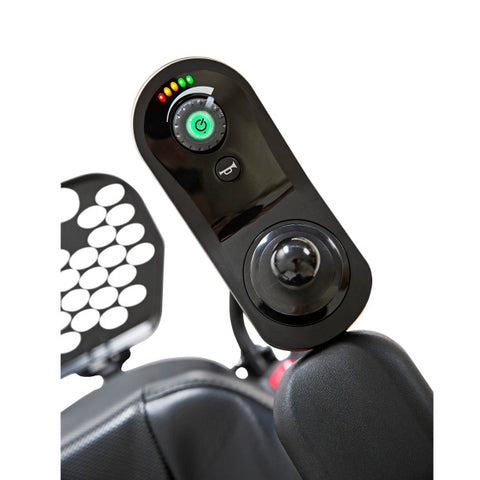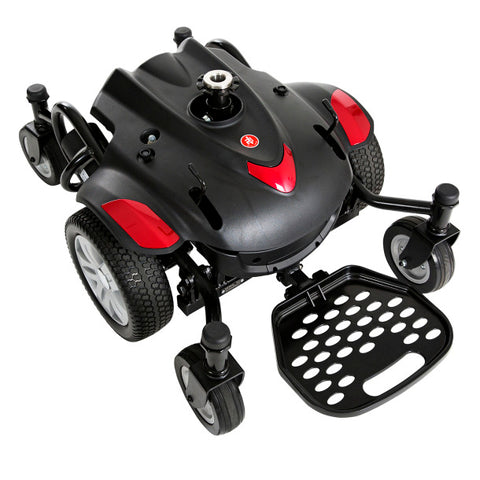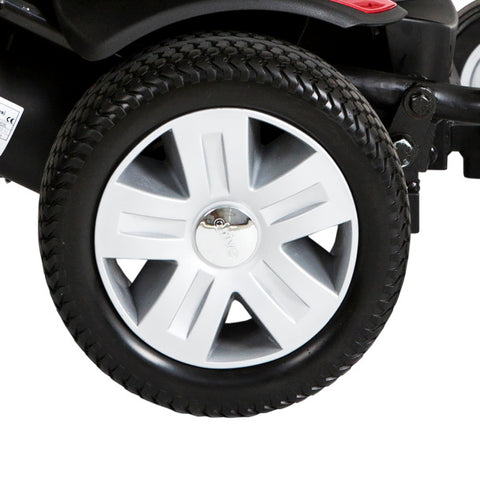 Free Shipping
Product Specialist
Lifetime Phone Support
Financing Options
Need Help?
Talk to one of our Experts!
Captain's seat, available in 7 different width and depth combinations, is height adjustable, reclines, swivels in 45° increments, and has a height adjustable headrest
Padded, contoured armrests with height, width and angle adjustment
Adjustable length controller mount
Interchangeable color panels in red and blue included
Flip-up footplate with height, depth and angle adjustment
Positioning belt included
Programmable controller with Bluetooth electronics for easy trouble-shooting and service
Flat-free, non-marking tires
Easy freewheel operation
Back Height18"Base Weight87 lbs.Batteries (pair)12V x 33AHBattery Charger4ABattery Weight (pair)44 lbs.BrakesElectromagneticCaster Wheels6" x 2"ControllerDynamic Linx 40ADrive Wheels10" x 3"Estimated Range19 milesFreewheel ModeYesGround Clearance2.5"Max Climbing Angle6°Motor320W x 4600RPMOverall Dimensions39.25" (L) x 23.5" (W) x 44" (H)Seat Dimensions16" | 18" | 20" | 22"Seat To Floor Height20.75" | 21.75"Seat Weight40 lbs.TiresFlat FreeTop Speed4 mphTotal Weight (excl. hand control)171 lbs.Turning Radius20"Warranty on Batteries12 MonthsWarranty on Electronics24 MonthsWarranty on FrameLimited LifetimeWeight Capacity300 lbsWeight Capacity (13046 | 13046-HD)300 lbs.