Stander Security Pole & Curve Grab Bar
View product questions & answers
Stander Security Pole & Curve Grab Bar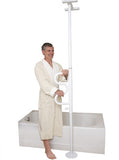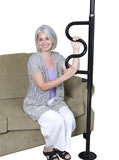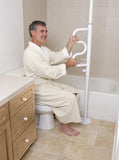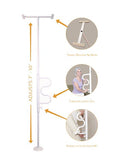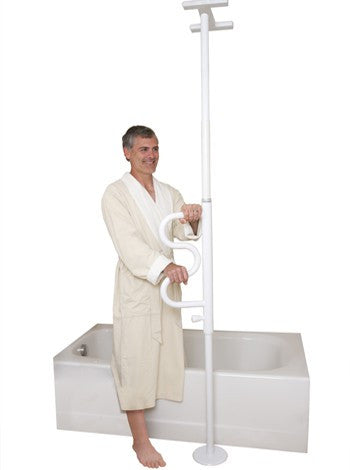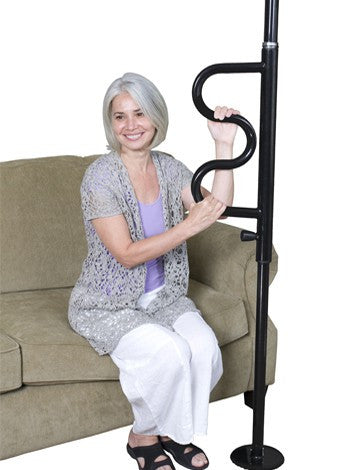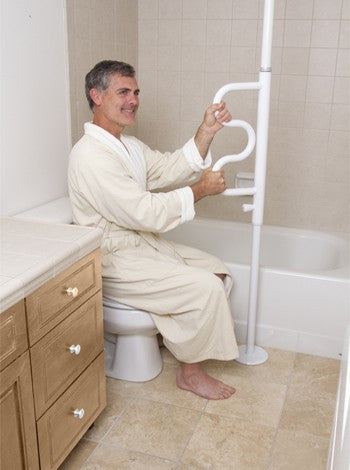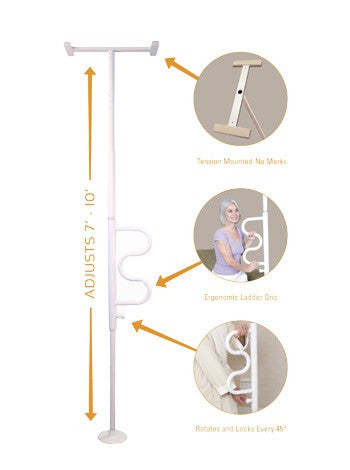 Free Shipping
Product Specialist
Lifetime Phone Support
Financing Options
Need Help?
Talk to one of our Experts!
Tired of struggling with your mobility? Has even standing become a struggle for you? Well now there is the all new Stander Security Pole and Curve Grab Bar. Regain your independence with this easy to use medical device. The grab bar provides support for sitting, standing, or even helping you get in and out of the shower or bathtub. 
Why It's Different
This fall prevention medical device is tension mounted so you can place it anywhere in your home that you would like. There are absolutely no screws or bolts needed so you can set it up quickly and easily as soon as you get it.
Why We Love It
The curve bar on the stander grab bar make's rising to your feet both easy and safe. It features four different hand grips for you to use so no matter what your height, you will be able to simply reach up comfortably without straining yourself.
The stander grab bar is portable and adjustable making this medical device a winning choice for those that need a little extra security in order to maintain their full mobility and independence. 
What to Know Before Ordering
This grab bar is a 2-in-1 product that stretches from the floor to the ceiling. The curve bar pivots if needed and the device locks in eight different places approximately every 45 degrees.
Features;
2 products in 1 Floor-to-ceiling pole with pivoting Curve Grab Bar that locks in place at 8 different positions every 45 degrees.
Adjustable fits ceiling heights 7 feet to 10 feet.
Portable: Main pole easily separates into two 53" pieces making it easy to transport
Adaptable No need for wall mounts it can be installed in virtually any area of a room exactly where it is needed.
Stander Security Pole & Curve Grab Bar In Action
How To Assembly Stander Security Pole & Grab Bar
All Stander products come with Unconditional Lifetime Warranty! If you are unsatisfied for ANY reason, you can send it back for a full refund.