Inflatable Seat Cushion By Vive Health
View product questions & answers
Inflatable Seat Cushion By Vive Health
Type: Unknown Type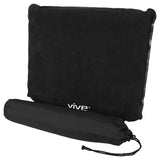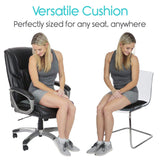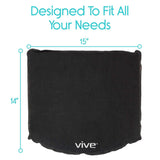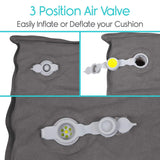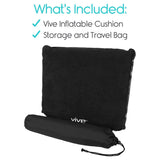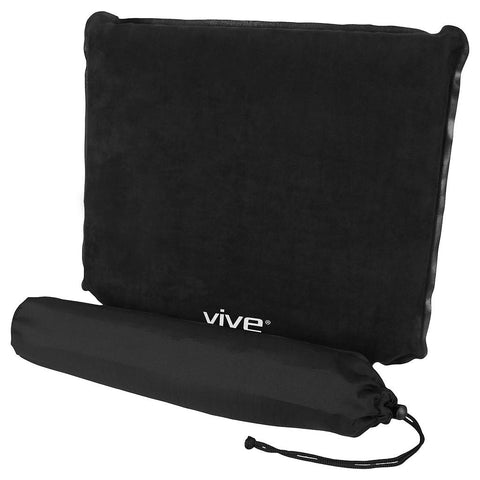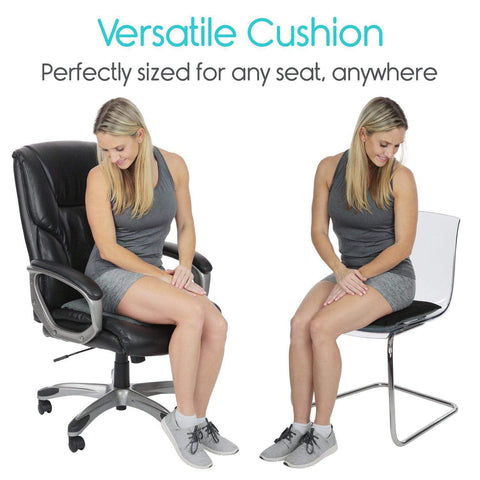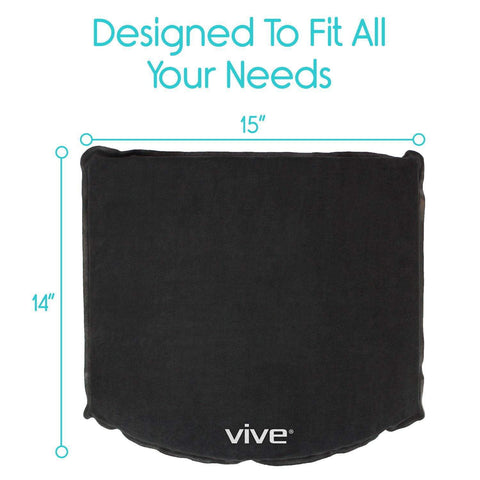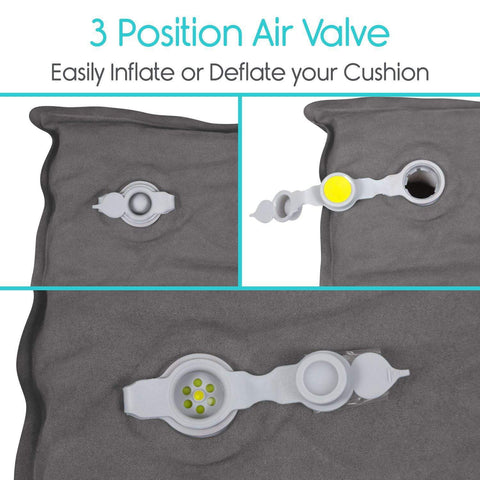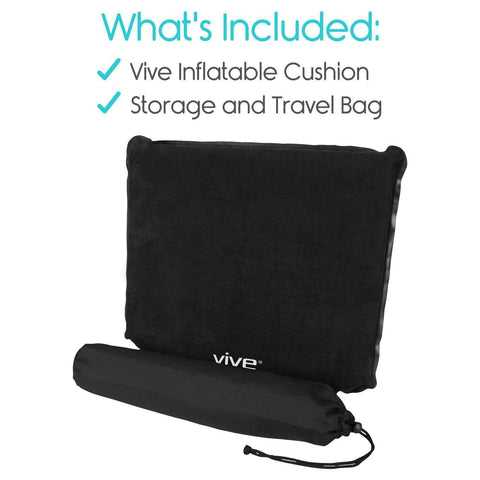 Free Shipping
Product Specialist
Lifetime Phone Support
Financing Options
Need Help?
Talk to one of our Experts!
Creating a comfortable seat on the plane, in the car, at the game or other event, the Vive self inflating cushion is lightweight and easily fits into a purse, briefcase or travel bag. The cushion self inflates with the twist of a valve to a depth of two inches. Supporting the tailbone and lower back, the cushion is generously sized for most individuals.


FEATURES
Comfortably Cushioned Seating
Sized to fit in most chairs, car or airline seats, the Vive inflatable cushion provides up to 2" of additional cushioning when seated for greater comfort. Great for traveling, sporting events, outdoor activities and more, the 14" by 15" inflatable cushion provides gentle support for the tailbone and lower back to minimize tension and fatigue and also provides a comfortable barrier when seated on hot or cold bleachers.
Quickly and easily inflate the cushion by opening the air valve on the underside of the cushion. Atmospheric pressure will partially inflate the seat for moderate cushioning. For firm cushioning, the seat may require a few breaths to achieve maximum inflation. The level of cushioning desired can also be adjusted by slowly releasing air from the cushion for personal comfort.   
Packing down into the included storage pouch, the Vive inflatable cushion is exceptionally lightweight and easily portable for comfortable seating anywhere. Fitting into a carry on, briefcase or tote, the self-inflating cushion also includes two bands to secure the sit pad when deflated and rolled for added convenience.
Constructed with soft, suede polyester, the latex-free Vive inflatable cushion is coated with a lightweight pvc for added durability. Designed with strong, leakproof seams, the cushion safely supports up to 300 pounds
60 day guarantee so you can purchase now with confidence. 
GENERAL SPECIFICATIONS
What's Included:

Vive self inflating seat cushion
Storage bag
Lifetime Guarantee

Dimensions: 21.5cm X 18cm X 5.5cm
Materials: Suede polyester coated PVC