Inflatable Lumbar Cushion By Vive Health
View product questions & answers
Inflatable Lumbar Cushion By Vive Health
Type: Unknown Type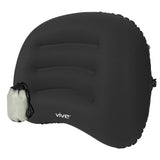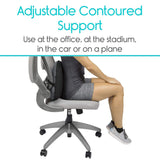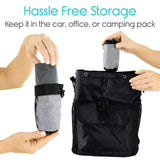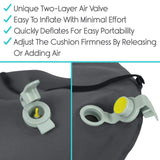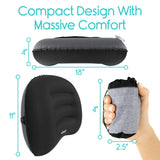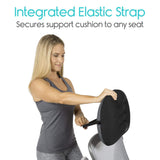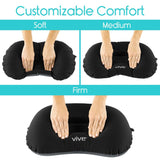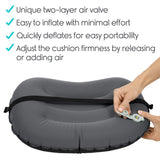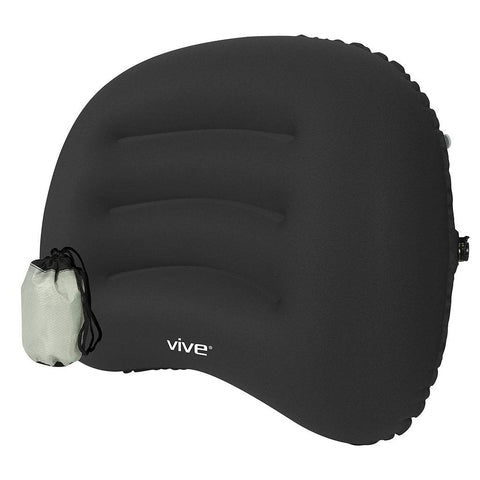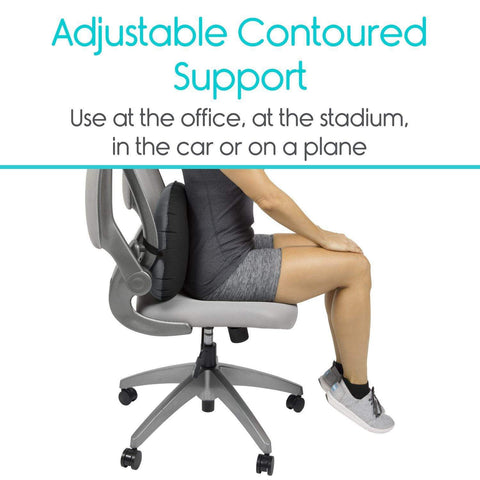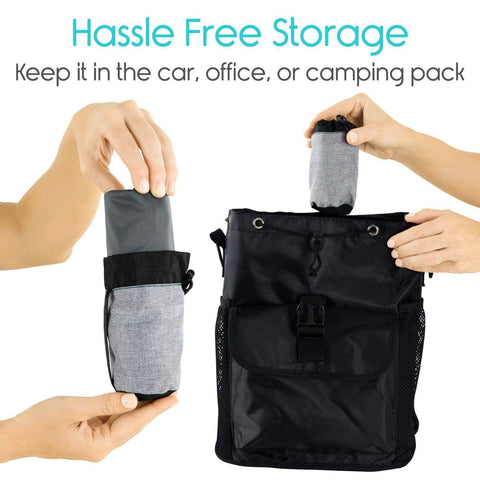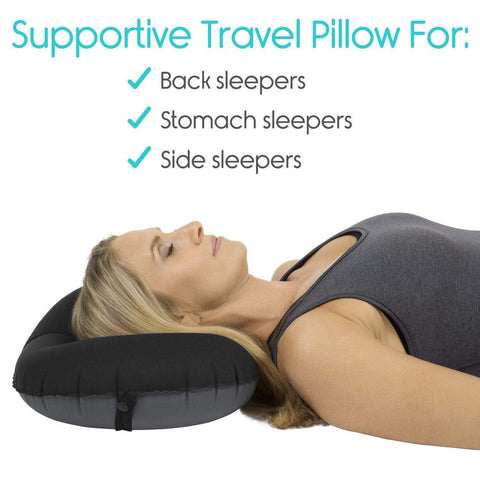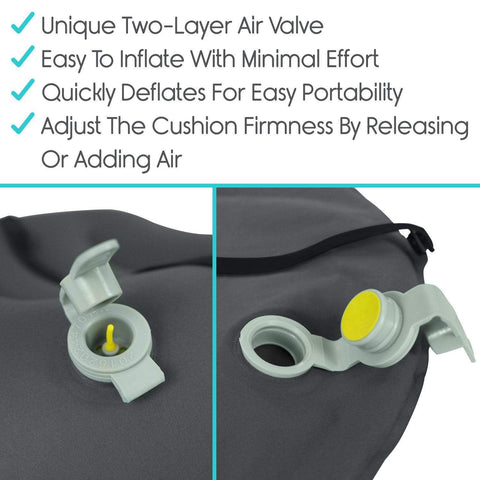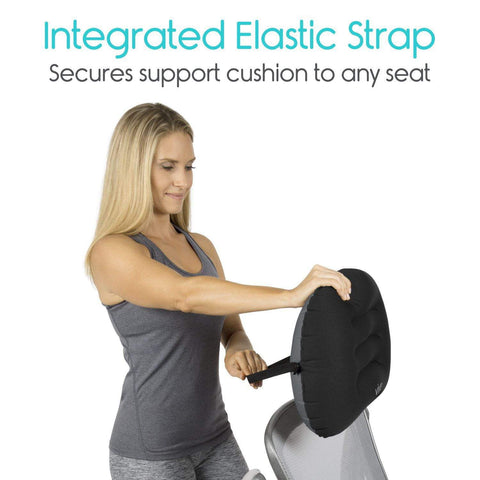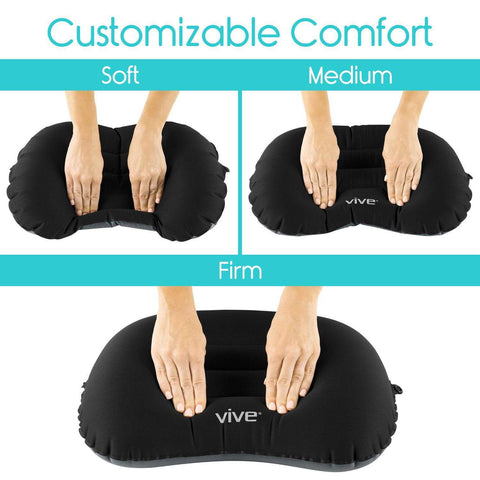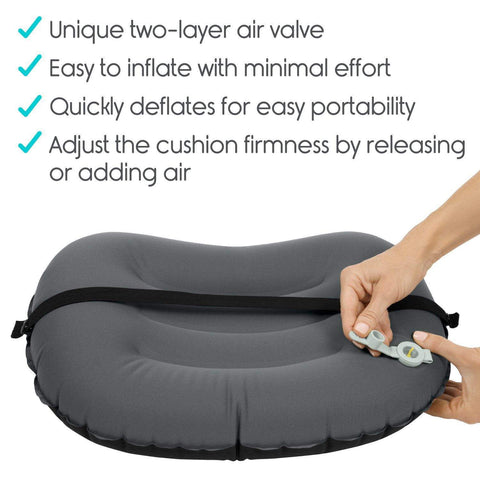 Free Shipping
Product Specialist
Lifetime Phone Support
Financing Options
Need Help?
Talk to one of our Experts!
Conveniently lightweight and portable, the Vive inflatable lumbar support is ergonomically designed to support the back while seated at home, in the office or on the go. The lumbar cushion is easily adjustable by gently releasing the air valve to achieve the optimal level of support desired. Perfect for traveling by car or by plane, the lumbar cushion easily packs down into a small travel bag.
FEATURES
Cushioning the upper or lower back, the Vive inflatable lumbar support pillow provides comfortable support in any chair. Great for the office, at home, in the stadium or on the go, the cushion contours to the back, relieving pain, pressure points and fatigue while encouraging proper posture.
Featuring a unique, dual-layer air valve, the lumbar cushion inflates with minimal effort. A second valve layer allows air to be gently released to adjust the level of support for personalized comfort. 

Water-resistant, the cushion is made with a soft, polyester exterior for greater comfort. The durable material is snag-resistant for safe outdoor use and is easy to clean.
Position the cushion for optimal support and secure it in place with the integrated elastic strap. The strap stretches to secure the cushion to car seats, airplane seats, office chairs and more. 
Compact Pouch for Storage and Travel
Quickly deflating, the Vive lumbar support easily rolls up for compact portability and storage. The included storage pouch measures 4" by 2.5", easily slipping into a carry-on, handbag or briefcase for convenient travel.
60 day guarantee so you can purchase now with confidence. 

GENERAL SPECIFICATIONS
What's Included:

1x Inflatable Lumbar Support Cushion
1x Travel bag
1x 60 day guarantee

Color: Black and grey
Material(s): 30D Laminated Polyester TPU
Dimensions:

Inflated size: 17.32 x 12.6 x 5.51 inches

Care instructions

Wipe down cushion with a damp cloth.
Dry immediately with a dry cloth.
Do not machine wash.
Do not submerge in water.
PRODUCT SPECIFICATIONS
Ergonomic, contoured design provides enhanced support
Adjustable inflation for a personalized experience
Dual-layer air valve for easy inflation and deflation
Lightweight, compact size for easy portability
Secure to any seat with the integrated elastic strap
Durable and water-resistant
Snag and tear resistant materials
Includes a small storage pouch