DITH NECK FREE SHOULDER SUPPORT
View product questions & answers
DITH NECK FREE SHOULDER SUPPORT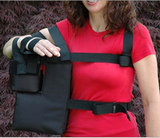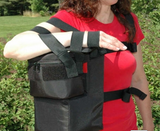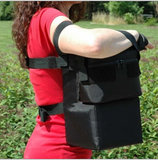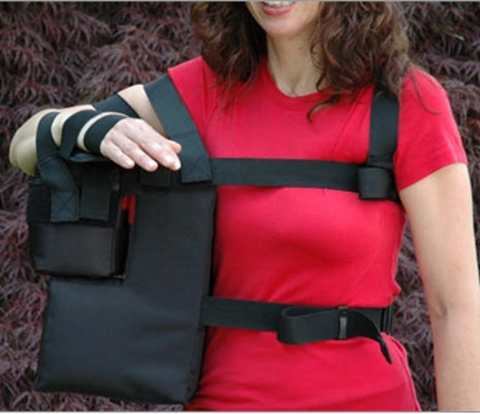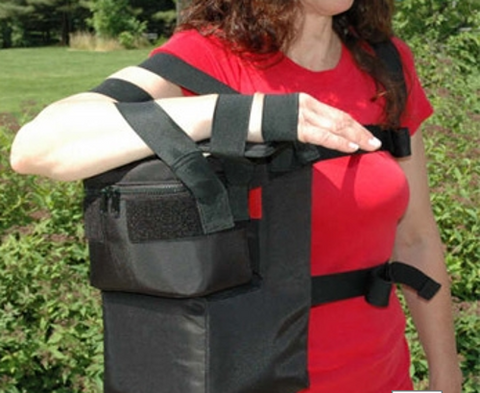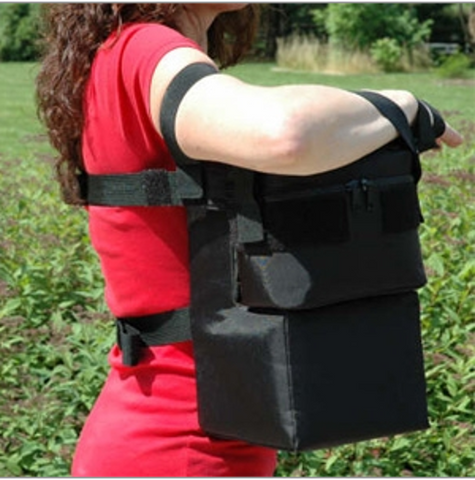 Free Shipping
Product Specialist
Lifetime Phone Support
Financing Options
Need Help?
Talk to one of our Experts!
The DITH Neck Free Shoulder Support is the first complete shoulder and arm immobilization device designed to eliminate neck pain and  frozen shoulder. With the DITH recovering from a shoulder injury or shoulder surgery has never been easier or more comfortable. By using the DITH shoulder support for as little as 30 minutes a day a patient can eliminate neck pain and frozen shoulder.The DITH shoulder support provides maximum support and sequential freedom in treatment for patients with neck, shoulder, and arm injuries. 


DITH Neck Free Shoulder Support Features
• State-of-the-Art Device
• Greater Comfort
• More Convenient
• No Neck Straps
• Easy to use
• For All Body Types
• Used on right or left side
PDAC approved billing code is L3960.
Doctor In The House Neck Free Shoulder System may be used to treat:
Post Operative Rotator Cuff, Elbow and Shoulder Injuries
Rotator Cuff Tear and Tendonitis at the shoulder
Adhesive Capsulitis at the shoulder
Elbow Fractures Including Radial Head
Cervical Radicular Pain
Stroke and CVA recovery and residual hemiparesis
Brachial Plexus injury (Thoracic Outlet Syndrome)
Neck Sprain and Strain
Erbs Palsy - Brachial Plexus Traction Injury
Acromioclavicular (AC) Joint injury, dislocation or fracture
Clavicle Fractures
Humeral Head (Shoulder) Fractures
Bursitis about the Shoulder and Arm
Bursitis about the Shoulder and Arm
Median Neuropathy
Ulnar Neuropathy
Radial Neuropathy
Cumulative Trauma/Repetitive Strain injury
Arthritis of the Shoulder
Arthritis of the Hand
Brachial Neuritis,Radiculitis
Adhesive Capsulitis of the Shoulder
Olecranon Bursitis, Bursitis of the Elbow
Rotator Cuff Syndrome of Shoulder
Rotator Cuff Sprain
Sprain of unspecified site of Shoulder and Upper Arm
Sprain of unspecified site of Wrist
Closed Fracture of Clavicle, unspecified part Clavicle NOS
Fracture of Unspecified Part of Upper End of Humerus, closed proximal end, shoulder
Brachial plexus lesions/Thoracic Outlet Syndrome
Universal One Size Fits All