DDS Max Cervical Traction Collar
View 1 question & 1 answer about DDS Max Cervical Traction Collar
DDS Max Cervical Traction Collar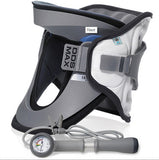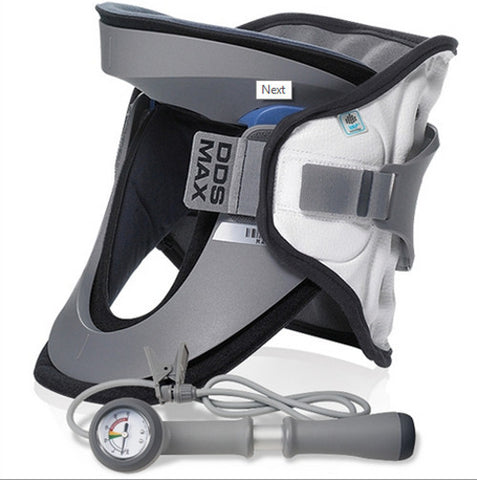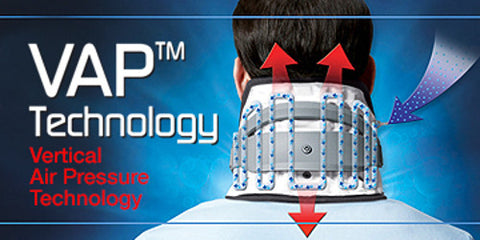 Free Shipping
Product Specialist
Lifetime Phone Support
Financing Options
Need Help?
Talk to one of our Experts!
DDS MAX Cervical Traction Collar is the superior approach for treating neck pain.The ambulatory traction collar is soft, comfortable, lightweight and easy-to-use. When inflated, the advance longitudinal expansion system of our air bladder offers amazing cranial lift, elongating and unloading the cervical spine significantly reducing disc pressure. 
The process is simple: by increasing the intervertebral space,
pressure applied on the nerve root is relieved, thereby, eliminating
pain while assisting active-rehabilitation.
DDS MAX Features
Traction Collar: The unique and patented expansion belt design provides traction effect.

Chin Collar: The contoured frontal collar is soft and ergonomically designed to provide comfort, support

and stability.

One-touch velcro type connectors: Provides simple, easy-to-use fixed-points for traction effect. Stabilizes pressure on the collar bone and chest area.

Support frame: Provides a straightforward fixed-point design for traction effect.

Air injection nozzle: A simple connection system to the Hand Air Pump allows for very easy pressure adjustments

and deflation
DDS Max Cervical Traction Collar may be used to treat:
Herniated / Bulging discs
Whiplash injuries
Degenerative changes (arthritis)
Compression fracture
Spondylolysis and spondylolisthesis
Spinal stenosis
Sciatica
Warranty Information For DDS Max Cervical Traction Collar
1 Year Limited Warranty
The DDS Max Cervical Traction Collar comes with a 1 year manufacturer warranty. DDS Inc will repair or replace the unit free of charge for a 1 year period from the date of purchase. The warranty is covered only if the device is defective in workmanship or materials.
Universal Size One Size Fits All