DDS-Kneetrac Lite Decompression Knee Brace
View product questions & answers
DDS-Kneetrac Lite Decompression Knee Brace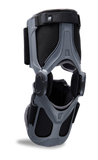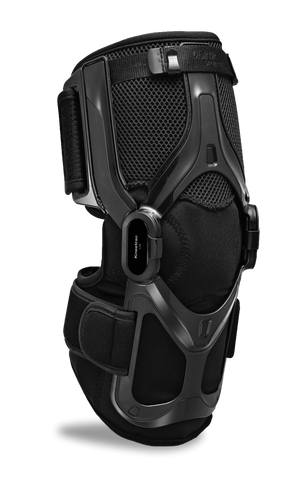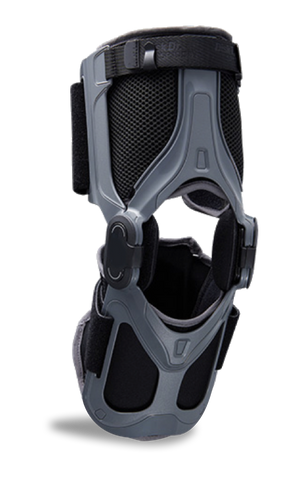 Free Shipping
Product Specialist
Lifetime Phone Support
Financing Options
Need Help?
Talk to one of our Experts!
Therapeutic OA Knee Pain Relief on the go!
DDS' newest innovation is the perfect solution for on-the-go individuals with OA knee pain. The LTS Hinge gently pulls in opposite directions, decompresses and unloads the knee joint. This reduction of pressure supports and stabilizes the knee, eases pain and assists in active rehabilitation.
Provides Decompression to the knee joint
Drug free arthritis knee pain relief
Increases mobility
Discreetly worn under clothing
1 Universal Fit accommodates both right & left leg
Sleek, Lightweight and Breathable with Quick-Dry Fabric

Kneetrac Lite's Leverage Traction System is the culmination of intelligent frame and hinge design. The LTS technology provides decompression to the knee joint by re-establishing the natural space and cushioning that's missing between the femur and the tibia when afflicted with osteoarthiritis.

Any loss of cartilage between the knee joint or even a sudden increase in weight can strain the knees and cause painful inflammation.

The LTS Hinge acts as a lever to displace heavy body weight away from the affected knee. It is activated whenever the leg transitions from bent to extended positions. The hinge is strategically placed closer to the patella as opposed to the center of the joint when viewed from the side. This creates a fulcrum point away from the natural fulcrum point of the joint. As the leg extends, the innovative shape of the LTS Hinge gently pulls in opposite directions, unloading the joint to provide immediate support for the affected area.

Typical Indications

Osteoarthritis in the knee joint
Ligament instability
Pain as a result of increase in weight

Additional Features & Benefits

Reduces the need for pain medication
Improves knee joint functions
Supports and stabilizes the knee
Increases mobility
Ergonomically designed to fit comfortably
Can wear 1 brace on either left or right leg
Ideal for an active lifestyle

Sizing Chart

Size
Thigh
(6" above knee)
Knee
(centered)
Calf
(6" below knee)
S
15.5″~18.5″
13″~14″
12″~14″
M
18.5″~21″
14″~15″
14″~16″
L
21″~23″
15″~17″
16″~18″