View product questions & answers
Advocate Lancing Device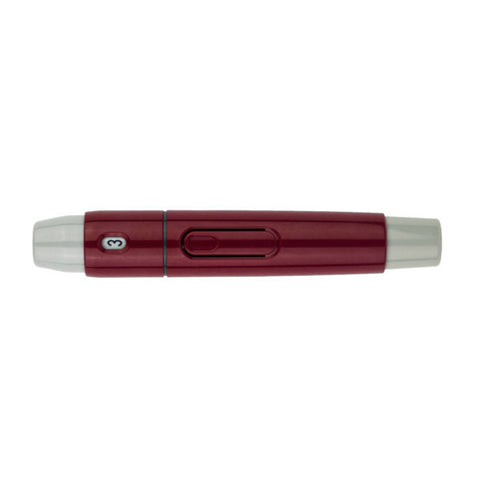 Free Shipping
Product Specialist
Lifetime Phone Support
Financing Options
Need Help?
Talk to one of our Experts!
The Advocate Lancing Device is easy to use and enhanced for ultimate comfort. It can be used for "traditional" fingertip testing and is also Alternate Site Testing (AST) approved (palm, forearm, upper arm, thigh or calf).
The Advocate Lancing Device provides 5 depth settings to achieve the best sample from any skin type. The precise linear sliding motion reduces the lancet's side to side motion, minimizing pain. The unique 2 hand lancet disposal system ensures safe removal of used lancets, minimizing the chance of inadvertent finger sticks. Compatible with Advocate Pull Top and Twist Top lancets, as well as most brands of "universal" lancets.
Product Features:
Easy to Use
Safe 2 Hand Ejection
Alternate Site Testing Approved
5 Depth Settings