Automobility Solution By Stander
View product questions & answers
Automobility Solution By Stander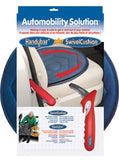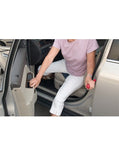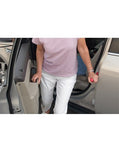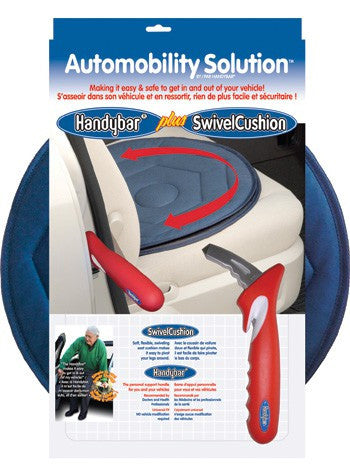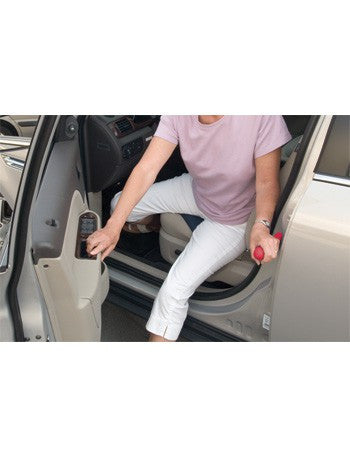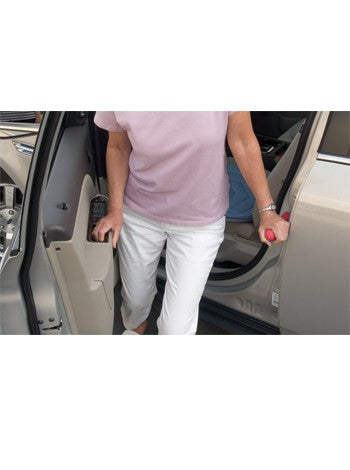 Free Shipping
Product Specialist
Lifetime Phone Support
Financing Options
Need Help?
Talk to one of our Experts!
The Automobility Solution by Stander offers 2 best selling products in auto mobility in one package, the HandyBar and Swivel Seat Cushion. The HandyBar is a heavy duty steel support handle with an ergonomic rubber grip to provide support when standing from any vehicle. Just slide the steel end into the locking mechanism or striker of the vehicle door frame, and stand with confidence and safety. It also comes equipped with a window breaker and seat belt cutter for safety. And the Swivel Seat Cushion provides a soft flexible seat to sit on while driving, then makes it easy for you to pivot your legs around when you are ready to get out of the vehicle.
Automobility Solution Features:
Promotes Safety & Mobility – Protects against falls and makes standing or sitting easy.
Universal – Secure fit into passenger or driver side of door latch, no vehicle modification required.
No-Slip Ergonomic Grip-Fits perpendicular to car for a snug grip and optimal leverage.
Life Saving Features – seatbelt cutter and window breaker.
Soft, flexible swiveling car cushion. Unique design enables easy transfer in and out of any vehicle
Low friction polypropylene, cotton and nylon fabrics enable 360 degree rotation
Conforms to any car seat
Automobility Solutions By Stander In Action
All Stander products come with Unconditional Lifetime Warranty! If you are unsatisfied for ANY reason, you can send it back for a full refund.