All Terrain KneeRover Jr Steerable Knee Walker
View product questions & answers
All Terrain KneeRover Jr Steerable Knee Walker
Type: Unknown Type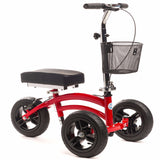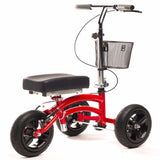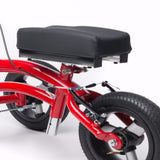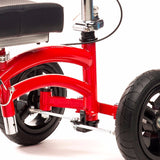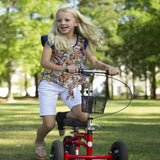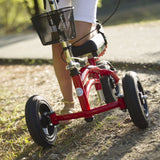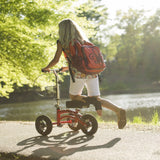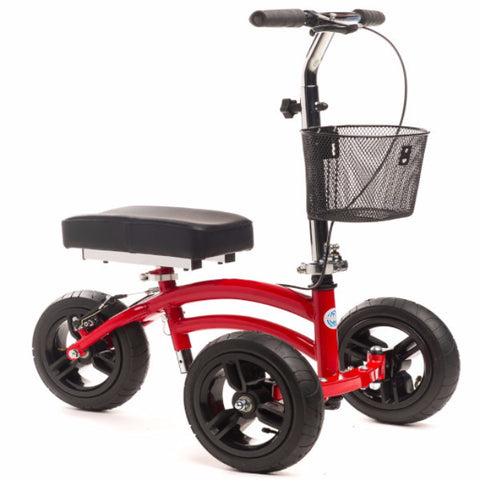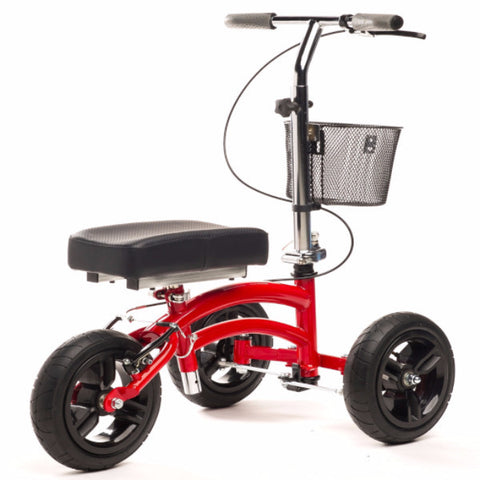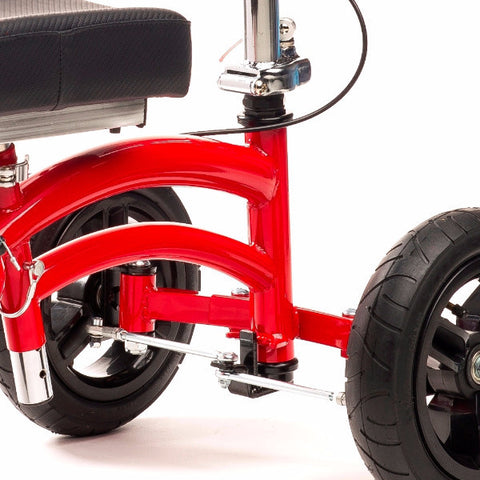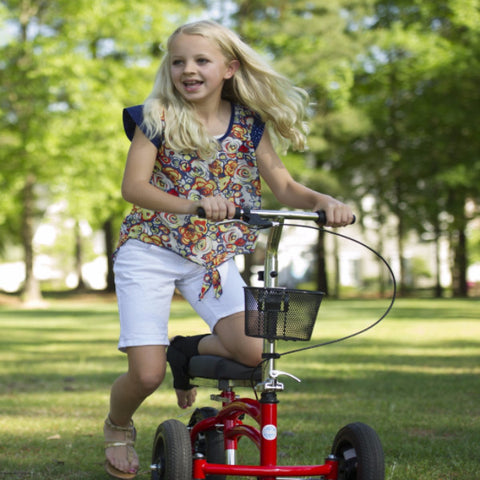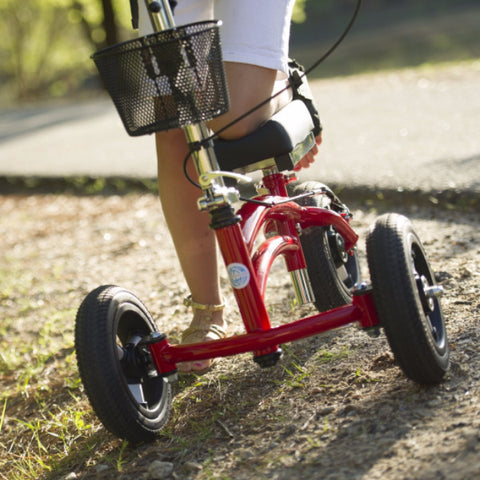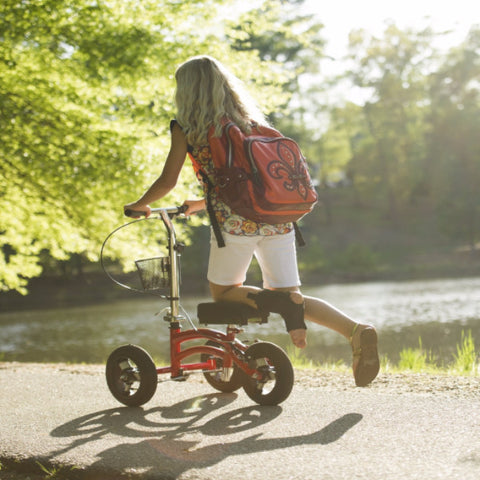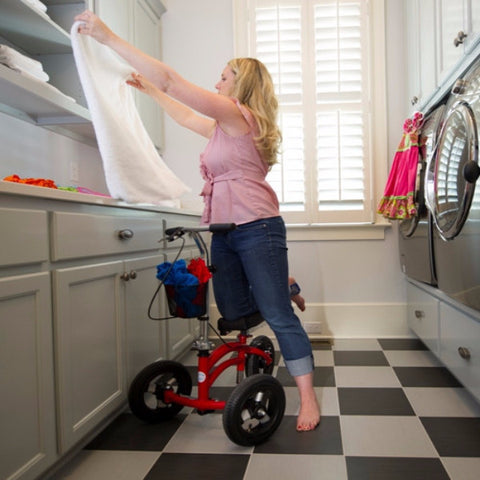 Free Shipping
Product Specialist
Lifetime Phone Support
Financing Options
Need Help?
Talk to one of our Experts!
The KneeRover Jr. is the first knee walker designed specifically for children and small adults. The KneeRover Jr is made to accommodate individuals shorter then 5' 6" that have suffered a lower leg injury.  This knee scooter is an excellent alternative to crutches for individuals recovering from injury or surgery to the foot, ankle or lower leg as well as below the knee amputees.
What Makes It Different
Prior to the introduction of the KneeRover Jr. there was no other steerable knee walker on the market specifically designed for children or smaller adults. This created a huge problem has most knee walkers where simple to high off the ground to effectively work for children who had suffered a lower leg injury and wished to use a knee walker instead of crutches. 
Why We Like It 
This Knee Walker is awesome! Designed for both indoor and outdoor use thanks to the large 10" pneumatic tires, it easily navigates over grass, gravel, dirt, and gaps in sidewalks. No other knee walker on the market can handle these terrains with such ease. 
Our 2nd favorite feature on this knee walker is how easy it is to  fold it up making it super easy to store or place inside your car's trunk.  Whether your are at home, at work, on the trail or on the town,  the All Terrain KneeRover Jr. is for you!
Product Features
Steerable
Storage:  Easy Fold Capability for Convenient Storage and Portability
Adjustable Rim Hand Brake
Dual Crossbar Design for Extreme Durability
Features Rear Brake for Smoother, More Consistent Braking
Padded Contoured Comfortable Knee Platform with Easy Folding Mechanism
7.5″ x 5″ x 5″ Wire Basket is included for convenient storage and transport of your   personal belongings
Leg Compatibility: Left and Right
Knee Rest: 2.5″ Contoured Molded Foam
Handlebars: Comfort Form 7/8″ Steel
Grips:  Ergo Dynamic Easy Clean Rubber
Setup: Tool Free
Accommodates patient heights 4′ to 5'9
Product Specification 
Knee Walker Platform Lowest: 16″
Knee Walker Platform highest: 19.5″
Handle Bar Height Lowest: 32″
Handle Bar Height Highest: 38″
Overall Length: 30″
Overall Width: 20″
Knee Platform Dimensions (length x width x height): 10″ x 5″ x 2.5″
Basket Dimensions: (L x W x H): 7.5″ x 5″ x 5″
Features traditional brake with pads
Folded Dimensions (L x W x H): 30″ x 20″ x 16″
Weight Capacity: 250 lbs
Patient Height Range: 4′ – 5'9″
Tool Free Setup
Tire Dimensions: 10″ x 2.25″ Air Filled with Articulated Valve
Box Dimensions (L x W x H): 23″ x 17″ x 32″
Weight without carton: 24 lbs
Weight with carton: 30 lbs