Foam Hospital Bed Mattresses
Foam Hospital Bed Mattresses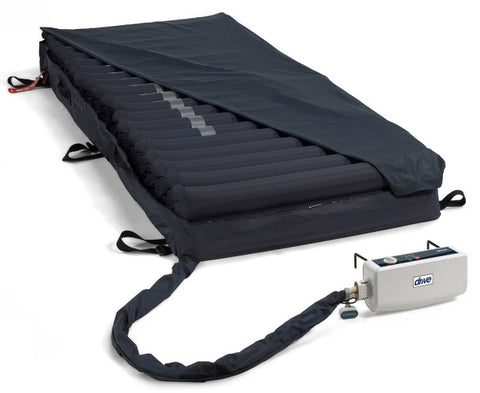 FEATURES/BENEFITS   Active mattress replacement system provides both al... atures FULL BODY SUPPORT Soft and supportive, the mattress topper is per...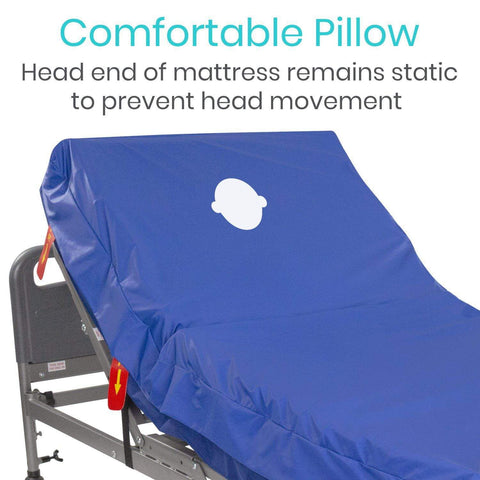 One Year Guarantee on pump Features PREVENT BEDSORES AND ...
FOAM HOSPITAL BED MATTRESSES
Spending hours in bed due to a long term illness or extended recovery time can be hard on the body. You want your mattress to be comfortable while giving you the support your body needs. Foam hospital bed mattresses offer both comfort and support so that you can stay comfortable while sitting, laying or lounging on your bed. These foam mattresses are designed for in-home use and give you the same conveniences of a hospital mattress with the comfort you'd expect from a personal, home mattress.
CHOOSING A FOAM HOSPITAL BED MATTRESS:
Before purchasing a foam hospital bed mattress from CSA Medical Supply you will need to know a few things so that you can make an informed decision and purchase the best option for you or for your loved one's needs. You'll need to know who the mattress will be used for. Will it be used for an average-sized patient or a bariatric patient? You'll also want to know if this will be the patients main mattress - will it be used many hours a day, on a daily basis? It is also helpful to know if the mattress will be needed and used on a short or long term basis.
CSA Medical Supply only carries the highest quality foam hospital bed mattresses on the market from leading manufacturers such as Drive Medical, Roscoe Medical, and Nova Medical. 
FOAM HOSPITAL BED MATTRESS BUYING GUIDE:
Purchasing a foam mattress for healthcare purposes is a big decision and CSA can help you. You want to make sure you get the right mattress to suit the needs you are buying it for. There are many different types of mattresses for medical purposes so before you buy your foam mattress, first you will want to know who the mattress is for. Is it one for yourself or a loved one? Or will it be used in an institutional facility? Will it be used daily or continuously for a completely bedridden patient? If so, the type of support may need to differ from one that is used intermittently or for short term patients. Do you need it to be light weight and easy to move from bed-to-bed?
FEATURES AND BENEFITS OF A FOAM HOSPITAL BED MATTRESS:
You want to be comfortable when lying in bed recuperating from an illness or injury. When you spend a lot of hours in bed, muscles, joints and your pressure points get sore and can breakdown to create painful sores. Because everyone requires different levels of support, foam hospital bed mattress differ to suit the many different needs of the user. You can review some of the most common features below to help you narrow your search down to find the perfect foam hospital bed mattress for you or your loved one at CSA Medical Supply. What features are important to you?
For homecare use
For institutional use
Long term or short term use
Designed to support bariatric patients
Lightweight for easy moving
Carrying straps for carrying and corner straps for securing
Foam core multi-zoned for better support
High density foam for pressure distribution
Heel slope to prevent heel ulcers
Water resistant and anti-microbial cover
Fire retardant cover
ARE FOAM HOSPITAL BED MATTRESSES COVERED BY INSURANCE?
Most insurance companies cover  foam hospital bed mattresses under Durable Medical Equipment. If you or your loved one have a need for a foam hospital bed mattress, your insurance provider may cover it,  for either rental or purchase. Some insurances may have certain restrictions in regards to Durable Medical Equipment, so it is always best to find out what your medical insurance benefits are for DME. At CSA Medical Supply, we are happy to file your insurance claim for you and we do accept Florida Medicaid, and Medicare.