View product questions & answers
In Motion Pro Crutch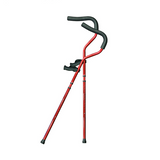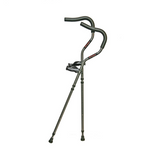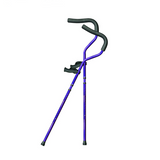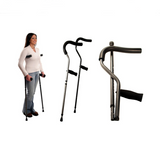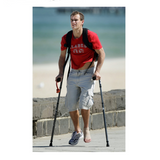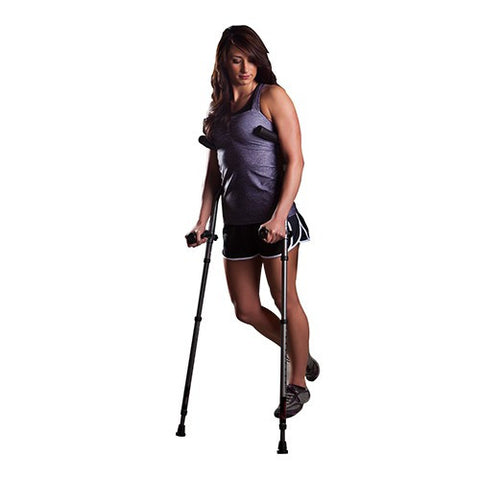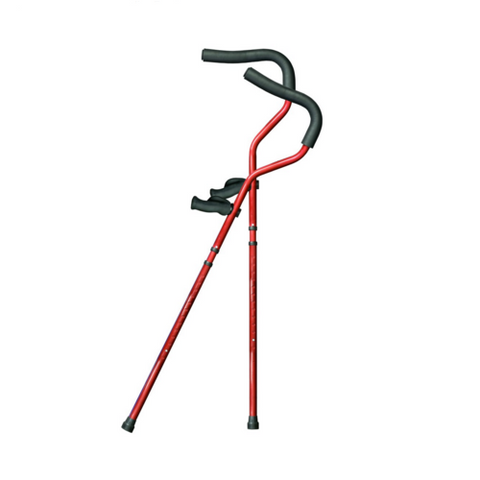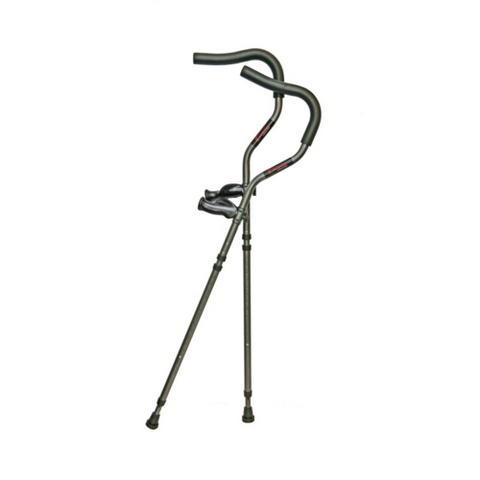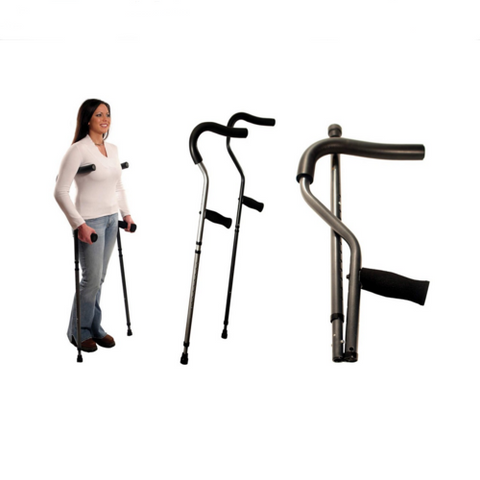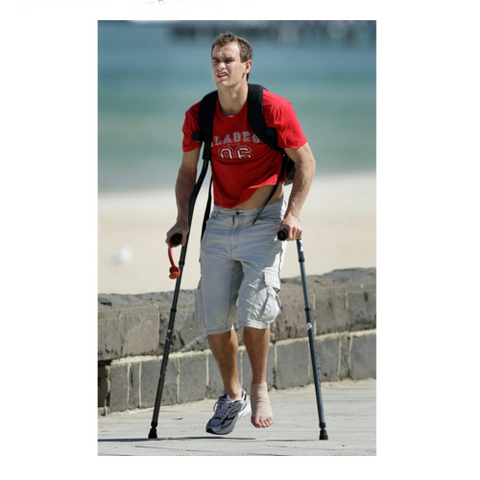 Free Shipping
Product Specialist
Lifetime Phone Support
Financing Options
Need Help?
Talk to one of our Experts!
Overview
Unlike traditional crutches that place all your weight on your underarm's the In-Motion Pro by Millennial evenly distributes your weight on your wrist, forearms, and underarms. This greatly reduces the risk of the user experiencing nerve damage to their underarms, and carpel tunnel syndromes.The In-Motion Pro features an impact reducing spring loaded tip that absorbs the shocks, and impacts that would otherwise be absorbed by the users underarms.  The InMotion crutch comes in 3 different sizes and is designed to fit individuals that are 4' 6" all the way up to 7' 2"
What Makes It Different 
The In Motion crutch was designed to eliminate the underarm pain, and nerve damage that comes with using traditional crutches for extended period of time. The In Motion crutch accomplishes this by combing a forearm crutch with the balancing and support of a traditional crutch. In addition the in motion crutch comes with a spring loaded tip that absorbs the impact while you walk. So if you are sick and tired of using traditional crutches, or if your underarms are constantly hurting you its time to try the In-Motion Pro. 
Product Features:
Spring Assist Technology

Articulating Crutch Tips

Ergonomic Handles

Folding Capability

500 pound weight capacity 

Designed To Fit Individuals from 4' 6" to 7' 2"

Available in Three Colors Gray, Metallic Blue, Electric Red 

Comes With 1 Year Warranty