Vive Large Massage Lift Chair
View product questions & answers
Vive Large Massage Lift Chair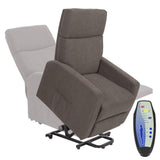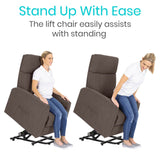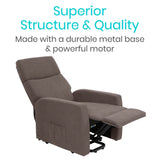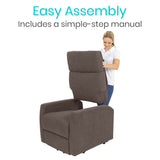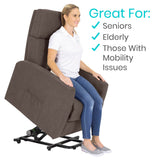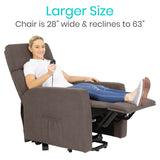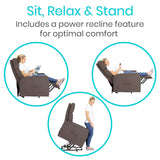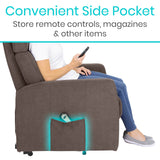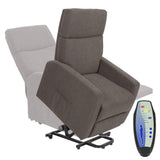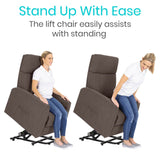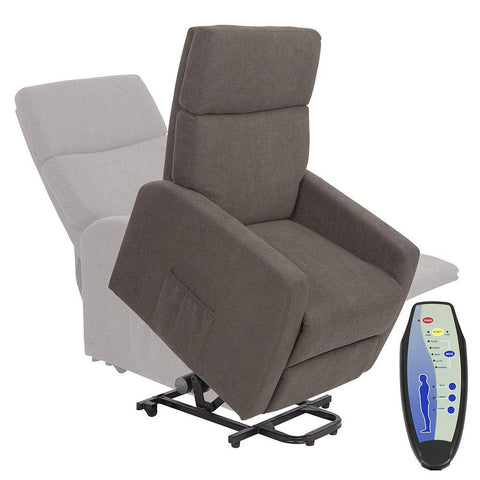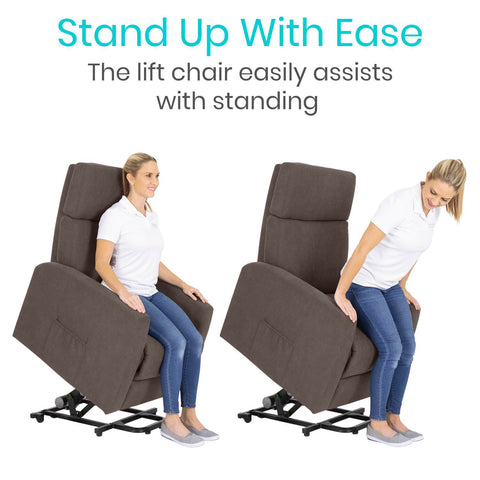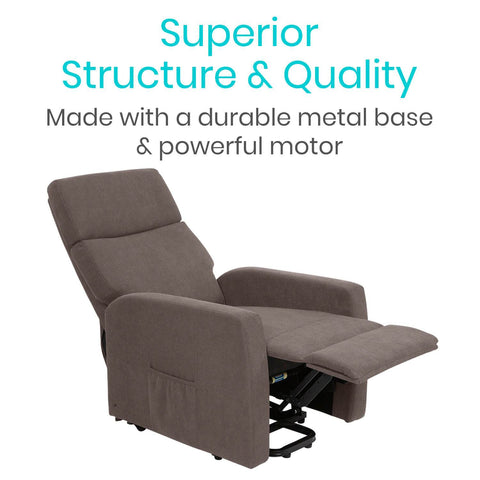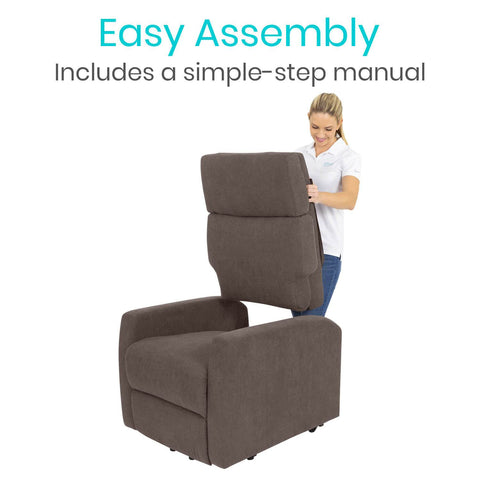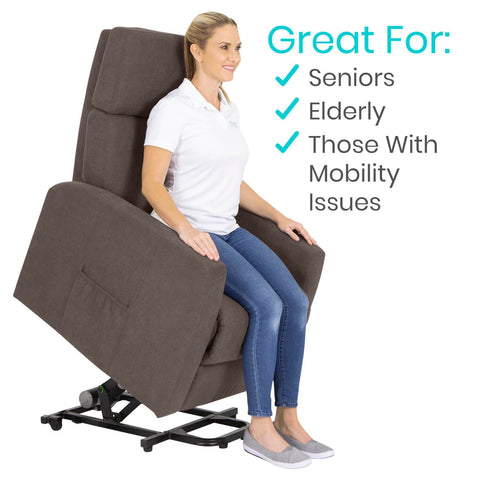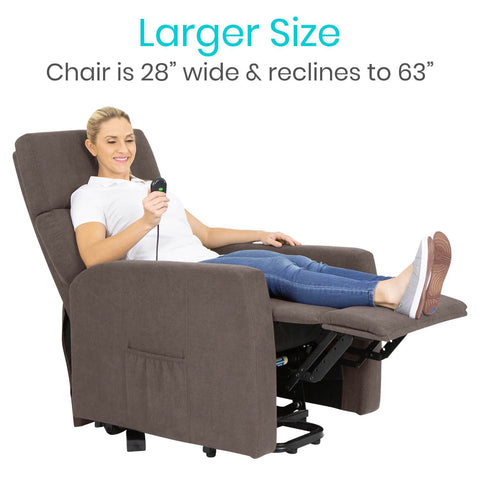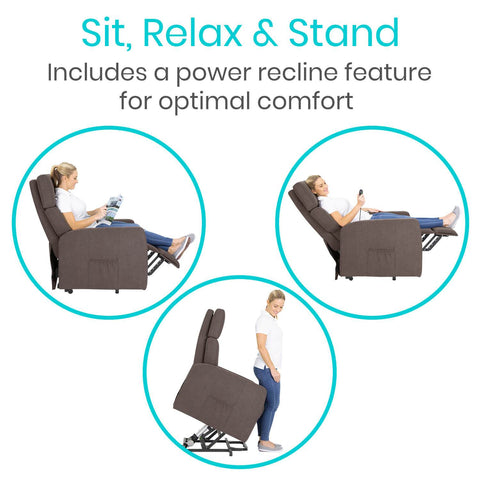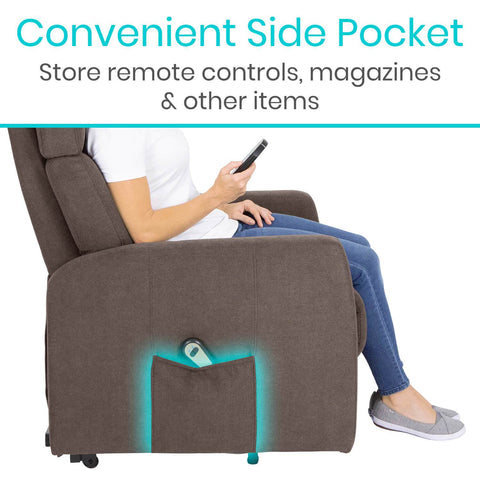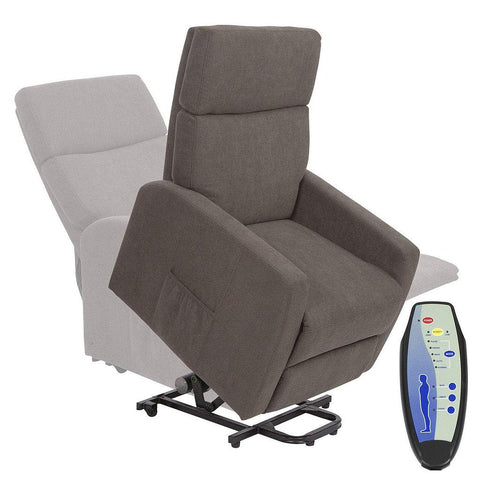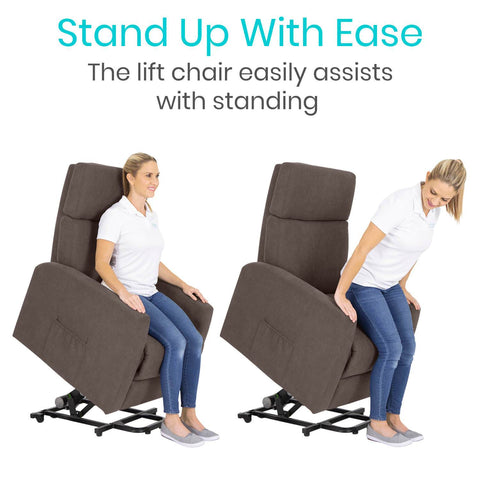 Free Shipping
Product Specialist
Lifetime Phone Support
Financing Options
Need Help?
Talk to one of our Experts!
Features
STAND WITH EASE

Great for the elderly and those who have knee, hip and back issues, the power lift chair moves upward while slightly tilting forward to make is easier to exit the recliner

COMFORTABLY RECLINES

A power recline feature allows the chair to reclined in any position to promote optimal rest and relaxation

QUIET AND SMOOTH OPERATION

Equipped with a powerful motor, the large lift chair smoothly and quietly lifts and reclines the chair

FIVE MASSAGE MODES

The power lift chair features five massages modes in three areas for targeted relief

OVERSIZED STYLE

Comfortably padded, the large lift chair features a wide 28" seating area and is upholstered with an easy-care, dark brown fabric

EASY TO SET UP

Includes a pre-assembled base and backrest for easy, tool-free setup
FAQ
Is the recline feature motorized too?
Yes! The large power lift chair remote allows you to recline the lift chair, stopping at any position for personalized comfort.
Are the lift chair controls only on the remote?
Yes, the large lift chair controls are on one remote-control and the massage controls are on a second remote control. A convenient side pocket holds both remotes for easy access in any position.
What is the weight limit for the power lift chair?
The Vive power lift chair safely supports up to 350 pounds.
Does the large lift chair lay flat when reclined?
The Vive large power lift chair is not completely flat when fully reclined but gently angled providing up to 63" of space to rest and relax.
How wide is the lift chair seat?
The lift chair seat measures 20.5" across and 21" deep. From the outside of the armrests, the total width of the lift chair is 28".
How far from the wall does the chair need to sit?
For safe use, the Vive power lift chair should be positioned at least 20" away from any wall.
Does the lift recliner chair swivel?
No, due to the lifting mechanism the lift chair does not swivel or rock.
What are the five massage modes?
The Vive large power lift and massage chair features five massage modes. These modes include a normal vibration massage, an auto-massage that provides random pulsing massage to all areas, a wave mode, press mode that provides a rapid tapping motion and a pulse mode that provides a deep tapping motion.
Can I adjust the intensity of the massage chair?
Yes! The Vive lift and massage chair offers two levels of intensity which can be set on the massage remote control.
How long does each massage session last?
Each massage mode provides a 15-minute massage.
Specification
Uses:
For assisting individuals in rising from a reclined or seated position
Disclaimer:
Do not purchase if you have a pacemaker, as magnetic interference could occur.
Dimensions:
Overall height: 38"
Length when not reclined: 35.5"
Length when fully reclined: 63"
Total width (Outside Armrest to Outside Armrest): 28"
Seat width: 20.5"
Seat depth: 21"
Seat height from floor: 17.75"
Weight: 100lbs
Materials:
Upholstery: polyester-nylon blend
Care Instructions:
Before cleaning the power lift chair, first unplug the lift chair and the massage unit
Clean the upholstery with a damp cloth and a mild detergent
Using a dry cloth, blot the material to remove excess moisture and allow to air dry completely before reconnecting to a power source
Do not use abrasive or volatile cleaners
What's Included:
Vive Large Power Lift Chair
Power cord
Massage unit power adapter and cord
One year guarantee
UPC: 810041981547
Product Number: LVA2017LGBRN
Shipping Weight: 106 pounds
User Manual: