View product questions & answers
Upright Rollator by Vive Health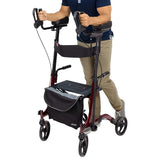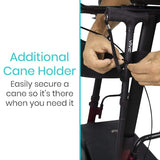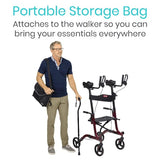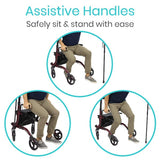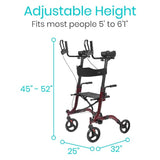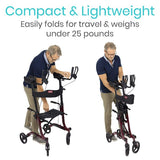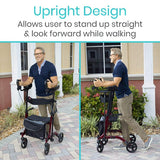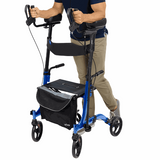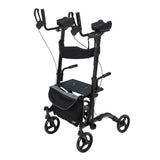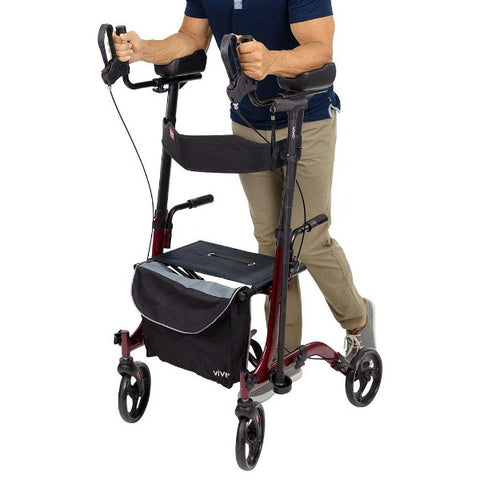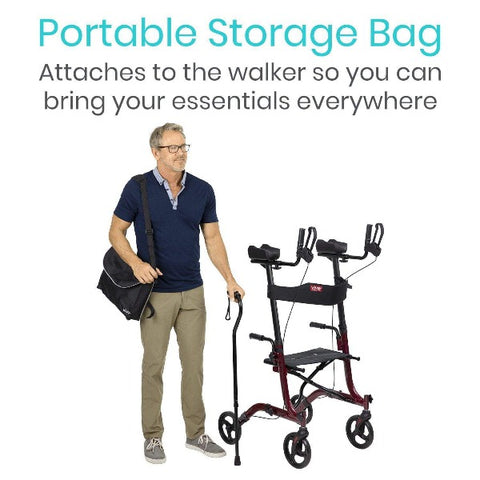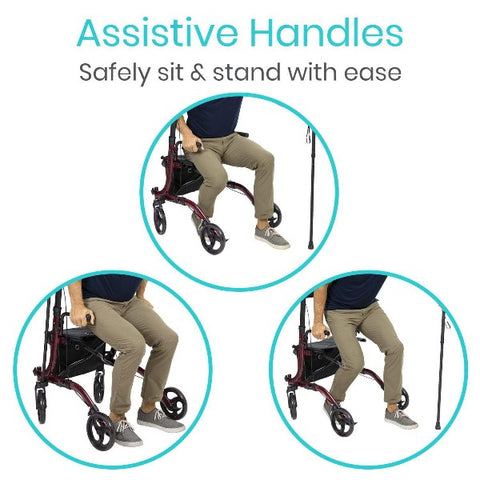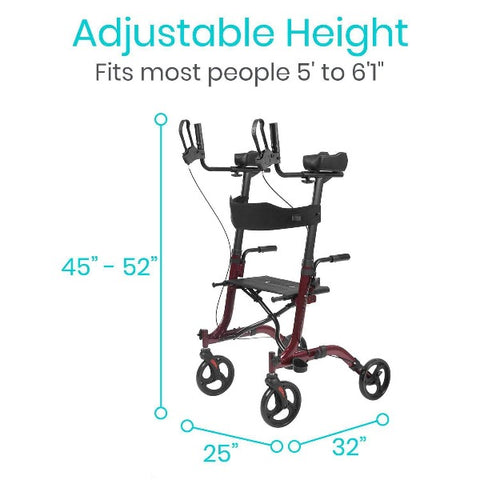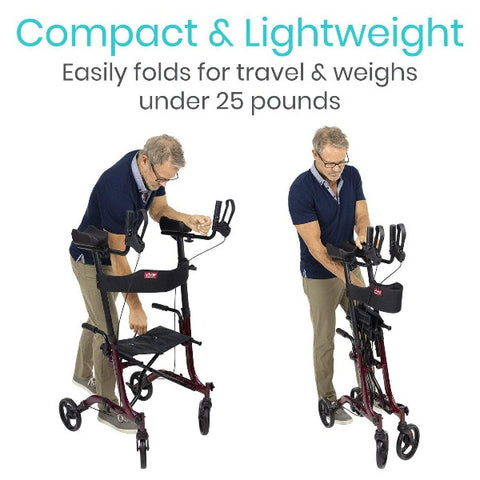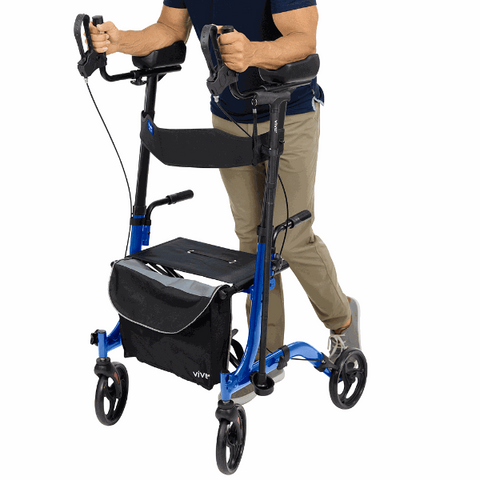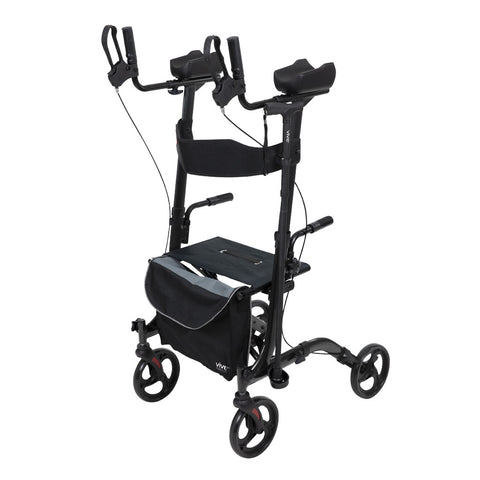 Free Shipping
Product Specialist
Lifetime Phone Support
Financing Options
Need Help?
Talk to one of our Experts!
Overview 
Vives Upright Walker provides comfort and stability while walking, the Vive upright walker features tall adjustable handles to eliminate hunched shoulders and promote proper posture. Each arm rail is height and length adjustable and features soft, contoured armrests and textured hand grips for greater control and comfort. The lightweight aluminum walker weighs approximately 20 pounds and is compact when folded for easy travel.
Why We Like This Upright Rollator by Vive Health 
Upright rollators are a pretty new addition to the rollator scene and they are definitely  here to stay. We love this upright rollator by Vive because it allows you to work on your posture in addition to helping you improve your mobility and strengthen your core. We especially love that this rollator comes with soft armrests and really comfortable textured hand gripes that alleviate hand cramping while you walk. 
What's Include 
When you purchase this Vive Health Upright rollator you will receive the rollator with foldable seat, and a removable shoulder bag. This item also comes with a one year warranty and CSA Medical Supply.com 30 day money back guarantee. 
Features
Adjustable handles.

Lightweight aluminum frame safely supports up to 300 pounds. 
Comfortable foldable seat.
Removable shoulder bag. 
Available in Black, Blue, and Red
Specifications 
 Uses:
For providing mobility support while maintaining an upright position
Dimensions:
Overall Width: 25"
Overall Length: 32"
Armrest Height: 41" to 46"
Seat Width: 17.5"
Seat Depth: 9.5"
Wheels: 8" diameter
Folded Width: 10.8"
Total weight: 20 pounds
Shoulder bag weight capacity: 11 pounds
Maximum user weight: 300 pounds
Materials:
Aluminum
Nylon fabric blend
High density foam
Frequently Asked Questions 
Does it come pre-assembled?
The upright walker does require some tool-free assembly.
What are the dimensions of the walker seat?
The upright walker seat measures 17.5" by 9.5".
Do the armrests adjust forward and backward?
Yes! The armrests can be adjusted forward and backward for a customized fit.
How big is the upright walker when folded?
The upright walker measures 10.8" wide when folded.
Will this work for a 6' tall person?
Yes! The handles adjust to 46" in height to accommodate taller individuals.
What is the walker made of?
The upright walker is constructed of lightweight, yet durable aluminum.
What is the diameter of the upright walker wheels?
The upright walker wheels are 8" flat-free wheels.
Can the upright walker be easily folded to take in a car?
Yes! To fold the upright walker, simply pull upward on the center strap located on the seat.
Is the tall walker height adjustable?
Yes! The handle height can be adjusted between 41" to 46" with the locking push pins..
What is the weight limit for the upright walker rollator?
The upright walker safely supports up to 300 pounds.
How wide is the upright walker rollator?
The upright walker measures 25" at the widest point.
Will the hand brakes be easy to use for someone with arthritis?
Yes! The upright walker loop hand brakes are designed for easy use.
How much does the tall walker weigh?
The walker rollator weighs approximately 20 pounds.
Can I lock the walker wheels when resting on the seat?
Yes! The upright walk wheels lock in place by pushing the hand brake loops outward for extra stability when seated.
Comes with CSA Medical Supply.com no questions 30 day money back guarantee and 1 yeaer warranty from manufacturer Vive Health.